Sony Ericsson suspends Satio sales
Pulls phone over software glitches
---
Sony Ericsson has withdrawn its new 12Mp cameraphone, Satio, from sale after only a few weeks of UK availability.
The company told Register Hardware today that "a small number of consumers have experienced software issues" with the phone over here. It isn't known if overseas buyers are experiencing the same problems.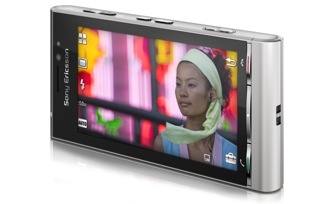 Sony Ericsson has pulled Satio from sale in the UK
SE refused to specify exactly what prompted it to pull the Satio from shop shelves. It would only say that the software woes manifest themselves when owners use certain unnamed applications.
However, online forums have provided Satio owners with space to complain about the phone. "Sudden freezing", battery problems, "ringtone faults" and software crashes have all been highlighted by a number of the handset users.
One Satio owner known as GregJ said: "Whenever I receive a text message the phone only displays the number and not the person's name."
Another Satio owner, Steve Vine, said he is now on his third model and that the phone still displays "bubbles" on pictures captured using the 12.1Mp lens.
Carphone Warehouse and Phones 4 U have removed the Satio from sale "temporarily", SE told us. Vodafone still has the handset listed for sale on its website.
Sony Ericsson hopes to rectify Satio's sore points quickly and to have fresh, fixed models in store soon, it said. ®
Similar topics
Narrower topics