Apple sues over knock-off power bricks
Imitation not flattery
---
Apple has sued a California company for alleging infringing a laptop AC-adapter patent granted to Cupertino in 2003.
And they may have already won.
Filed in federal court on Monday, the suit alleges that the California company, Media Solutions Holdings, infringes on Apple design patent entitled simply "Power adapter" which describes an "ornamental design for a power adapter."
The Apple suit includes drawings from their power adapter patent alongside photos of the allegedly infringing power adapters. Here are just two of the 15 pairs of images - see if you can discern any similarities: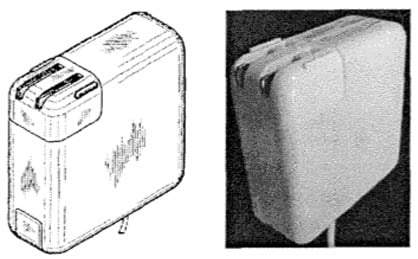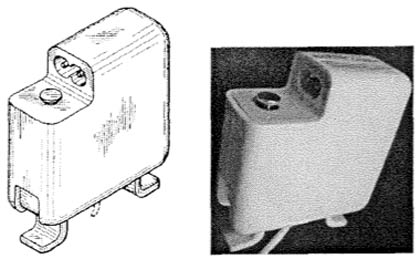 Apple patent (left) vs. knock-off (right) - proverbial peas in a proverbial pod
Remember, this is a design patent - and it doesn't take the finely trained eye of industrial designer to determine that the Media Solutions Holdings' adapters are, as the lawsuit claims, "substantially the same as Apple's patented design."
If you're wondering why Apple would go through the time and expense of dragging a small company into court for a design infringement, know that the two online stores named in the lawsuit have already pulled the products. Laptops for Less still displays the adapters, but without prices and with ordering suspended, and a search for MacBook and MacBook Pro AC adapters on eReplacements results in a "Sorry, the product was not found" message.
Apple's AC adapters run $79 in its online store. Knock-off MacBook adapters can be found in the eBay Stores for under thirty bucks. Today, at least. ®