This article is more than 1 year old
HP rolls out business-friendly smartphone
The iPaq is baq
We haven't heard much about HP's iPaq 'once PDA, now smartphone' range for a while, but now it's back – as a "feature-rich...world phone", whatever that means.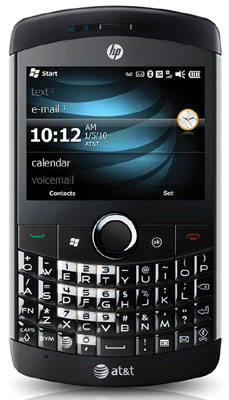 HP's iPaq Glisten: for business types, mostly
According to its technical specifications, the iPaq Glisten shimmers with 3G and Wi-Fi connectivity – that latter can be switched on and off using a dedicated physical button.
Glisten's official screen size hasn't been quoted, but we know it's a touch-sensitive OLED display able to cope with the device's Adobe Flash support.
The handset runs Windows Mobile 6.5 and the target "business power users" will appreciate its physical Qwerty keyboard and five-way navpad, HP suggested. Business types will also like the phone's support for Microsoft Outlook, Word, Excel and PowerPoint, and Adobe PDF documents.
HP also mentioned that Glisten features an "integrated inbox" that summarises recent emails, calls and texts in one place.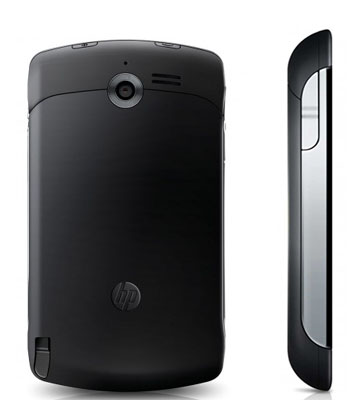 Glisten runs Windows Mobile 6.5 and has an OLED touchscreen
Set the handset onto speakerphone mode and you can take advantage of Voice Commander, a voice-recognition application that reads text messages, emails and appointments out to you. You can also bark demands, such as dial contacts, back at it.
HP said the iPag Glisten will North America within weeks through AT&T, priced at $230 (£137/€153). A UK launch hasn't been confirmed. ®