This article is more than 1 year old
Sony Ericsson admits 'PlayStation phone' woes
Touchscreens Aino workin'
Sony Ericsson has been hit by a second high-profile smartphone setback this week, admitting that its Aino "PlayStation phone" has run into technical troubles just days after its Satio phone was withdrawn from sale in the UK.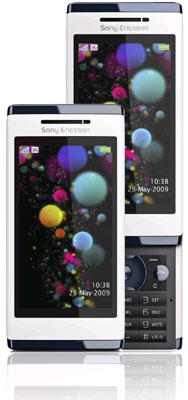 Sony Ericsson has admitted touchscreen troubles with Aino
The company told Register Hardware today that it is aware of a "software issue" regarding the Aino handset. SE wouldn't go into further detail, but said the issue relates to "using the touchscreen interface".
Online consumer reports of Aino-related touchscreen problems are, so far, limited. Which is perhaps why SE claimed that the issue "affects only a very small number of handsets".
However, we did come across a few posts from buyers searching for help because their Aino's touchscreens aren't working. One poster also claimed that the phone's "PS3 remote play feature doesn't seem to work as well as they say, can't seem to connect 90 per cent of the time".
On Tuesday, SE withdrew its 12Mp Satio phone from UK stores after it admitting that "a small number of consumers have experienced software issues" with the phone.
"Aino is still on sale in the UK," SE stressed. The company promised that it is working hard and fast to fix the problem. ®