(Back) into The Valley
Remembering a BASIC coding classic from 1982
---
We all had a lot of fun, tweaking the code to cheat and just playing the game the proper way.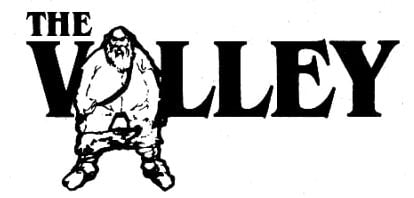 What are you... Barbarian or Wizard?
Time went by and other kids moved on to different, more visually exciting games, but I always kept the Boots C15 cassette I kept The Valley on near to hand. Dragon games were more expensive and less exciting than their Spectrum equivalents, so I didn't have a lot else to play. Only Ken Kalish's Doom-before-its time Phantom Slayer got as much screen time.
But The Valley got me really programming. A Frogger clone came first, with 6809 machine code routines Poke'd into place to handle the side-scrolling logs and lorries.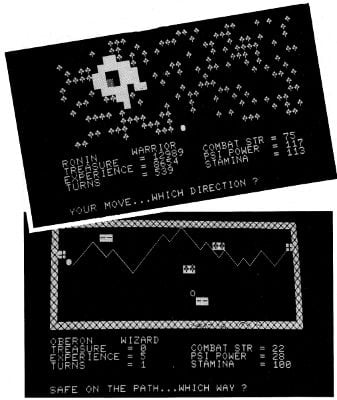 Screen magic: text-as-graphics in glorious monochrome
And I carried on playing it. Until A levels took up almost all of my free time. Then University.
Computing Today was long gone, but I never stopped thinking about The Valley. It never ocurred to me not to hack into the Amstrad PCW 8256 I bought up to type up my third-year Physics project.
I came back to The Valley many years later only to find that old Boots C15 tape was long lost - though I still have the Dragon 32, Phantom Slayer, a fiendish Donkey Kong clone and a few other titles, all of which still load and run. I occasionally get it out for my son, who's young enough still not to dismiss the ancient four-colour blocky graphics out of hand.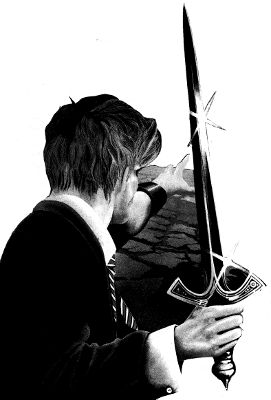 IT professionals, take up your swords...
I pondered coding it up for Mac OS X, but without the listing I'd not only be re-inventing the wheel but producing a hybrid of recollection and guesswork. It would be a Valley, but not the Valley.
Since I couldn't remember the name of the publication The Valley first appeared in, Google proved unhelpful.
Until a couple of weeks ago, when I came across Fraser Charlton's Valley memorial page, complete with a version written in BBC Basic, a Windows runtime of BBC port, and some scans of the original pages - it's where I got the pictures from for this article.
Fraser's now a Consultant Pathologist at the Royal Victoria Infirmary, Newcastle Upon Tyne, but he still remembers The Valley fondly. I do too, and I suspect we're not alone.
Right, last one to Vounim's Lair is a wuss... ®
I'd like to thank Fraser for not only posting the sample scans and BBC Basic code, but also agreeing to my cheeky request to scan in the entire listing.