Web host Daily recovers after Tux-themed defacement
Lock-down follows cartoon penguin attack
---
UK-based web host Daily has largely restored services following an apparent hack attack on Thursday that replaced content on some sites it hosts with pictures of cartoon penguins.
The images of Linux penguin Tux parodied the 'hear/see/speak no evil' monkeys". Text included on the defacements claimed the hack in the name of 'Heart_Hunter - TH3_H4TTAB'.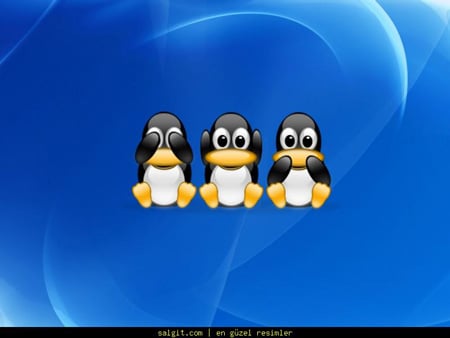 pwned with cartoon penguins
Customers were advised to restore their sites from back-up copies. Daily has begun an investigation into the attack, which bears the hallmarks of a mass defacement. Groups of websites are regularly defaced by TH3_H4TTAB, as defacement archive Zone-H records. In many cases eastern folk music is uploaded onto compromised sites.
A status page on Daily's status site explains "We have received reports this [Thursday] morning of a small number of customer websites having their index or start page replaced with an image and in some cases text as well."
The host completed the restore process by 2100 on Thursday. Daily modified its PHP build as a security precaution. Services were largely restored on Friday but may proceed more slowly than possible after some servers were taken offline in order to mount an ongoing security investigation, a status update from Daily explains:
We are confident there will be no repeat events as all servers are locked down.

Some websites (in particular Database driven sites) will be running at slower speeds as we have taken some web servers from our cluster to carry on with our investigations and diagnosis.
A Reg reader who told us of the hack explained how the attack affected one of the web sites he managed, which was hosted by Daily. "Every file that included 'index' and 'php' in the name - including some buried in a child directory that's invisible to Google were defaced," he explained.
The reader expressed frustration that the attack had taken place. "When you go to great lengths to keep everything secure and then the hosting company lets them through the back door, it doesn't look good," he said. ®