This article is more than 1 year old
Panasonic DMC-GH1 Micro Four-Thirds camera
HD video with a super smooth lens, what's not to like?
Review Are we at the point where people will only buy one product to film and take great stills? Instead of camcorders that can take the odd sub-10Mp image, camera manufacturers are coming at it from the other side and offering HD video on models previously only equipped for stills. The Lumix DMC-GH1 is the camera that Panasonic left the door open for with the previously 'photo-only' DMC-G1.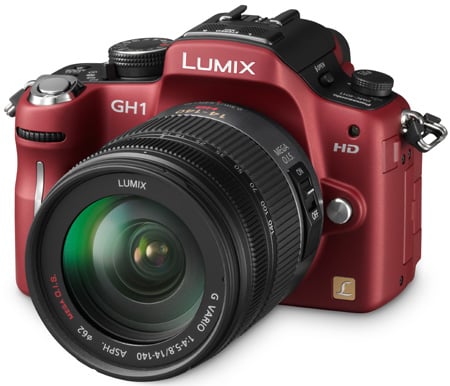 Video nicety: Panasonic's DMC-GH1
Sharing the same 12.Mp sensor as the DMC-G1, the DMC-GH1 is almost identical in specification, so rather than repeat all of its functions here, take a peek at our earlier DMC-G1 review for details. Yet its the HD video capabilities that are the real difference, which, combined with a growing range of interchangeable lenses, can shift us away from the 'sharp throughout' video capture we are accustomed to and deliver better images that have a look more akin to Super 8 or even 16mm.
This camera, as with the DMC-G1 before it, is of the Micro Four-Thirds variety, which is a branch of the Four-Thirds standard that Panasonic, Olympus and Leica have adopted; producing lenses and bodies for cameras that have a mix of DSLR looks and dimensions, only slightly smaller.
An additional adaptor ring will allow all other makes of Four-Thirds lenses to be used, but only ones with contrast-detect AF will constantly autofocus. The Lumix G Vario HD 14-140mm F4.0-5.8 lens is a 28-280mm 35mm equivalent and comes with the body in the basic lens kit. This lens has an incredible range and could be used for all sorts of wide close-up filming, as well as capturing at a very respectable distances.
Another zoom lens available, is the Lumix G Vario 7-14mm/F4.0 ASPH. It's slightly faster and offers music video friendly wide angles, but it lacks the 'Vario HD' label for video, due to the absence of the smooth, ultra-quiet motor and seamless aperture adjustment. This is something to be aware of because the DMC-GH1 can continuously autofocus during recording of video with its near-silent Vario HD lens system.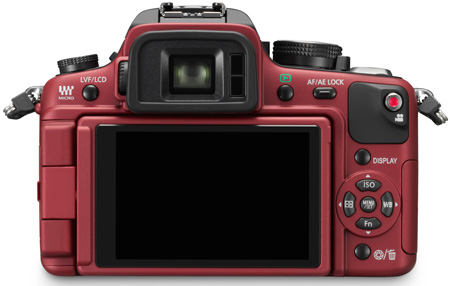 Using LCD screen instead of the viewfineder soon becomes a habit
Even so, this camera can be adapted to work with all kinds of lenses, not just the Four-Thirds standard, including 16mm and 35mm PL mount cinema class glass. But Panasonic isn't just pandering to the relatively small indie filmmaker market here. It is going to sell a lot of these to people who want the autofocus feature. That said, Panasonic must have been listening to filmmakers, as it has given them full manual control, right off the bat.