Who on earth still buys CDs? If you only went to digital music conferences, you'd think the last CD had been bought some time ago, probably back in 2005. Audio connoisseurs' favourite Linn Products last week confirmed that it will stop designing and selling CD players from next year to focus on streamers, although its legendary turntables will continue.
But amazingly, there are quite a few people who still fork out real money for the much-hated plastic boxes. Despite the fall in discretionary spending, Nielsen research suggests the pre-Thanksgiving week music sales in the US were 16 per cent down year on year - with a 13 per cent fall for 2009 as a whole. But that's still quite resilient performance.
Well, here's a clue. It's the time of year when the blockbusters are rolled out for the Xmas shopping season. Amazon said it received more pre-orders for the SuBo debut than for any other CD in history. Robbie Williams's contractual get-out album is selling well, despite large chunks (apparently) having been written by Bret McKenzie and Jemaine Clement.
Now, there may be some overlap between the audiences for SuBo and Linn gear, but looking at Linn's highly successful subsidiary record label, I suspect it isn't that great. People are buying CDs because it's dependable, convenient and ubiquitous - three things digital formats aren't yet.
CDs are dying - and I'm not suggesting it's a reversible decline - but its death has been far slower than anyone expected. It also shows the music business' biggest failure was not simply in getting to grips with digital networks, but failing to produce a format that was dependable, convenient - and couldn't itself be easily 'cloned'.
We're incredibly tolerant of physical formats if they fit those first two qualities. In the 1990s, not long after telling us that Home Taping Was Killing Music, the music business had doubled in size. That was in large part to greater affluence - with more spending power spread around more people. But we all went out and bought parts of our record collections (or tapes people had made) all over again. We resent the format trick, but if it offers that value and convenience, we fall for it for every time.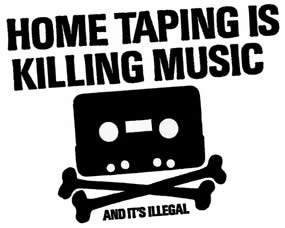 By 1998 the CD should have been supplanted by another convenient format - probably tiny, solid state, portable - but it wasn't. And I suspect it never will be, either, or at least not by itself. The smaller and more convenient the format, the less 'value' you can wrap around it. Eventually it becomes invisible, or part of something else.
And here our desire for music in a physical product could yet be satisfied. It's not like most people resent paying for music. They don't. Ask the 62 per cent who never file share online, despite the low risks and high savings evident to the more tech savvy consumers.
This means the consumer electronics and music businesses need to think harder about what a 'product' really is, and that means working together to nail down technical standards for things like streaming to audio equipment. A book on Motown that finds the nearest speakers and plays the songs to them, for example, is something I suggested five years ago. Rashly, I predicted it would be commonplace by now. Well, there you go.
Instead the music business went on a fruitless search for a holy grail of a format that was as inconvenient as possible - one that could be locked down, evading the bit-copying jaws of the Home PC - while the consumer electronics business stood around jeering.
So while it was unlikely that the CD would ever be replaced by a like-for-like format, we could yet see a combination of formats that allow easy streaming and new 'containers' for music to go in. Computer manufacturers Microsoft and Apple still can't make that easy enough to win the confidence of the SuBo audience - if they can do it at all. ®