Using the touchscreen takes some practice and there are many occasions when using the visual precision of a trackpad or a mouse is far preferable (selecting text is one prime example), but it is a liberating experience too.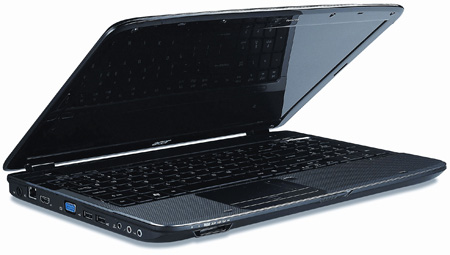 The shiny finish adores collecting fingerprints
Often you just want to press a button, move something aside or zoom in to see more, and you no longer have to locate the cursor with a mouse or break your fingers with multiple contortions on a trackpad: instead, you just touch the screen with your hand and do whatever you wanted to do directly.
Imagine tasks such as scrolling through a long PDF with your thumb of one hand while occasionally zooming in or out with the fingers of another. Our only disappointment is that you cannot fold or twist the display back onto the unit and use the Aspire 5738PG like a Tablet PC.
Acer also provides a TouchPortal interface, reminiscent of those 'Kid Desk' type alternative home-user Windows desktops from the 1990s. It is fine if all you want to do is play media files and run a few pre-determined Windows games and Virtual Earth, but it seems to have little long-lasting charm if you are older than 12.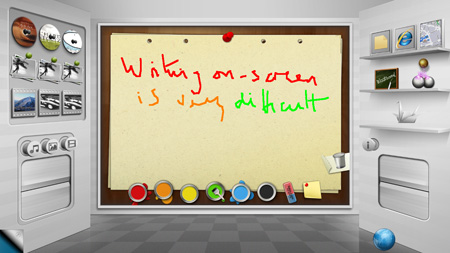 Acer's animated TouchPortal interface is cute but limited
In use generally, the notebook performs very well, as reflected in our PCMark Vantage 64bit results. It boots Windows 7 faster than our Windows XP desktop PC and feels immediately responsive to keypresses, manual touches and clicks. Unfortunately, it earns a Windows Experience Index of just 4.1 for graphics but all other areas (processor, memory, gaming, hard disk) are rated at between 5.8 and 6.1.
Verdict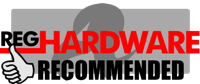 The Aspire 5738PG makes a damn good attempt at offering the best of both worlds to those who need well-connected portability while retaining the bells and whistles of desktop computing. The display and keyboard quality are excellent and the multi-touch functions are actually very practical indeed. It would not be our choice for 3D gaming or working with business spreadsheets, but it is just about perfect for everything else. ®
More Laptop Reviews...

Samsung
X520

Toshiba
Satellite
L450-137

MSI
X-Slim
X600

Dell
Studio
15

Acer Aspire 5738PG Touch
Quite apart from the clever touch features, this is a thoroughly satisfying notebook for the kind of person who would normally prefer a desktop PC.