This article is more than 1 year old
Nikon D300s DSLR
Quality stills workhorse gets HD video
There is, however, a 3.5mm input for use with an external stereo microphone that can help overcome any handling noise issues. Audio recording has options for auto gain and three sensitivity settings. Other connectors include the obligatory HDMI, and AV out, rather than just video.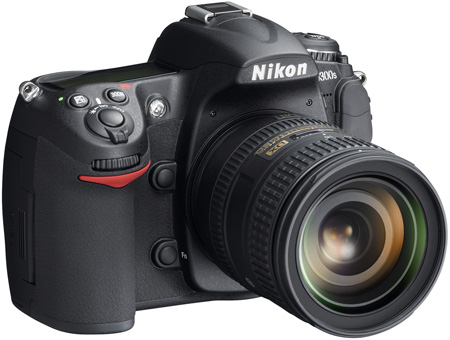 Autofocus whirrings are audible on video, but there is an external mic input
The supplied AF-S Nikkor 16-85mm f/3.5-5.6G ED DX VR (vibration reduction) zoom lens is a cut above most kit lenses. The VR delivers good, sharp images at slower shutter speeds, so you needn't ramp up the ISO to get them. Unfortunately, the focus motor, when in video mode, can still be heard. While it is better than you might expect, it will be recorded.
Fast lenses with large apertures need a good deal of focusing if your subject is moving. At the moment these cameras should just be used within their abilities, and manual focusing should be the norm. The photographer (videographer now) may well be wise to think more about keeping the same distance from the subject, rather than continually altering the focus.
Thankfully, no beep sounds during recording when autofocusing, although there is an on-screen indicator when focus is locked. And you can adjust to AF single point from multipoint, which would give most users, confidence and speed things up. Having said that, subjects like kids and animals moving fast will beat the smaller single point. Another aid is the Virtual Horizon feature introduced with the D700, that's effectively a spirit level for your viewfinder – quite ingenious.
A future camera – a 'D700s' perhaps? – may give full frame at multiple fps, but for now the D300s kit captures beautiful footage that looks like film, with its narrow depth of field. The difference between 720 and 1080 is less than you might imagine, though how much longer Nikon will resist the baying for 1080p, despite it's larger data issue, and has to swap out of CF cards with MJPEG for larger capacities and new codecs, remains to be seen.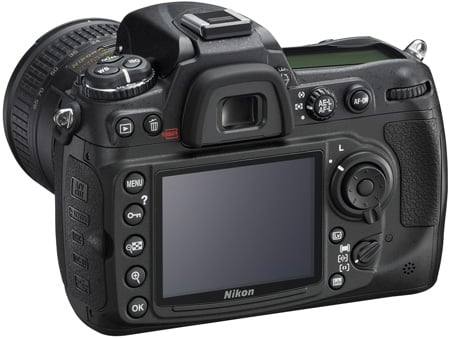 Dual card format support is a really nice touch
Speaking of cards, opening the media drawer no longer involves having to use a quirky button elsewhere on the back, thus speeding up the one handed change-over of cards. Here, you'll find an SDHC card slot as well one for the original CF format. You choose the card type for recording, putting your video on the fastest or just keeping stills/types of stills separate. It's ideal for backup.