Review We've seen Bluetooth audio accessories that will stream the output from your telly or hi-fi to a pair of wireless headphones, and we've tried devices that will pick up streamed stereo and feed through to a pair of ordinary cabled cans. But we haven't seen many gadgets that do both.
The Voiis Wireless Music Gateway, from supplier Mobile Action, is one that is able to both receive and transmit A2DP wirefree audio.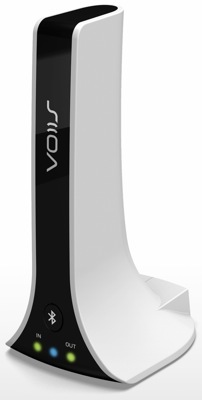 Voiis: Bluetooth music transmitter and receiver
It's an oddly shaped gizmo: a sort of shiny white plastic horn 120mm tall. It comes with an external AC adaptor which can be commended twice over. First, it has a mini USB output, so you can use it for other kit too, and second, it's very compact. It integrates a three-pin plug and is no bigger than your average phone charger.
The Voiis' power port is round the back of device next to a pair of 3.5mm sockets, one for input, the other for output. On the front, there's a single, multifunction button, along with speaker- and headphone-labelled LEDs.
Usage is simple. Want to stream a device's output to Bluetooth headphones? Press the multifunction button for three seconds to put the Voiis into headset pairing mode, pair it with your cans, and you're away.
If you want to use the Voiis as a receiver, press the multifunction button for eight seconds then pair the device with whatever gadget you're using as a transmitter.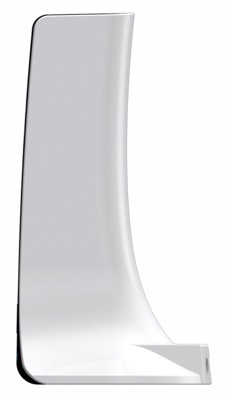 Naaar, Naaaar... Naaar, Naaaar... Na-na-na-na-na-na-naaar-na...
We tried both methods, using an iPhone 3GS as a wired music source and as an A2DP transmitter, and a pair of Logitech FreePulse 'phones. Pairing the wireless cans and, later, the iPhone proved entirely untroublesome, and we were quickly streaming music across the office first in transmit mode and, later, using the Voiis as a receiver.
Similar topics