This article is more than 1 year old
Nokia N900 Linux smartphone
Finnish phone firm fights back
The music player is a fine one too, with an attractive interface and better-than-average headphones, which come with little noise-isolating grommets, and offer a muscular low end, though they lack refinement in the upper registers. There's a basic FM radio which doesn't appear to do autotune and there's access to a seemingly random array of Internet radio stations too, plus an FM transmitter so you can stream your sounds to your car radio.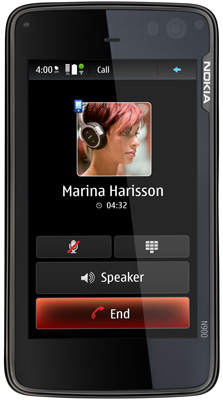 In all areas, the N900 sports an appealing user interface
It will play MP3, .WMA, .AAC and WAV audio files and there's a hefty 32GB of onboard memory to keep them on, though this can be increased by an extra 16GB with a microSD card. Call quality is very good too, with a full, well-rounded tone to speech from the speaker.
With all these good things going on, the battery on the N900 was a bit of a disappointment, since it barely lasted through a day of fairly heavy use. There are options to dim the screen and extend the screensaver time, but we'd still have preferred something a bit more potent.
Verdict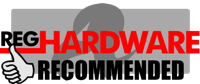 Some may find the size a concern, but it's mainly a consequence of accommodating slide-out keyboard. In use, the keyboard, despite its compact layout, works very well and the camera is head and shoulders above what you'll find on the iPhone. Overall, the Nokia N900 is a joy to use and full of good things that we liked very much, though it still feels like something of a work in progress. The Maemo 5 OS is very promising on this evidence – fast and useable, once we'd got our heads around the basic set-up, and bound to be much more versatile in a few months' time as more apps and features are added. ®
More Qwerty Smartphone Reviews...

Nokia
E72

Motorola
Dext MB200

RIM BlackBerry
Bold 9700

Samsung
GT-C6625

Nokia N900 Linux smartphone
The Maemo 5 OS gets Nokia into the ring with the iPhone, even if it can't quite deliver a knockout punch.