Acer Aspire 5738DZG 3D 15.6in notebook
World's first 3D laptop – are the specs up to it?
Review Despite its obvious appeal, 3D hasn't really taken off as far as computers are concerned. However, things seem to be picking up pace of late, and Acer is the latest to get in on the game with what it claims is the world's first 3D-capable laptop.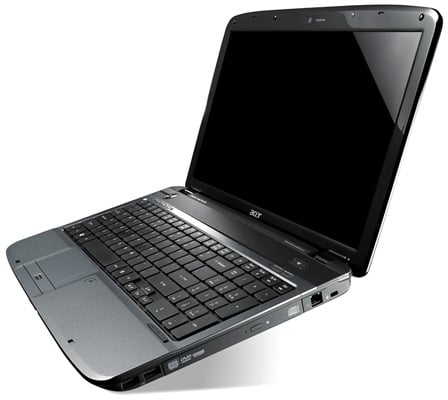 Acer's Aspire 5738DZG: 3D comes to the laptop
Before delving into Acer's wonderful world of 3D, it's best we give you a quick overview of the Aspire 5738DZG. It's a good looking piece of kit that's built around a 15.6in screen and weighs in at 2.8kg. The usual array of ports are dotted around the chassis, including HDMI and four USB, while the keyboard features a low-profile design and includes a numeric keypad. Windows 7 Home Premium is the operating system of choice, and Acer's gone for the 64-bit version.
Our review sample was powered by an Intel Core 2 Duo P7350, but it later transpired that the Aspire 5738DZG actually comes with a far less-powerful Intel Pentium Dual Core T4300 – more on this later. Memory sits at 4GB, while graphics are taken care of by an ATI Mobility Radeon HD 4570. Other features include 802.11n wireless, Gigabit Ethernet and a multi-format card reader. Thanks to the 500GB hard drive, there are no problems in terms of storage space.
We'll take a closer look at the laptop's performance in a moment, but first it's time to get down and dirty with the 3D side of things. Nvidia's been making plenty of 3D noise of late with its 3D Vision Kit, which retails for around £115.
Instead of using the traditional anaglyph method (think red and green filtered glasses), Nvidia's solution is to use powered glasses that have the ability to rapidly shut off the left and right eyepieces in turn. When viewing the right kind of image on screen, this shuttering is timed to coincide with individual video frames, providing the left and right eyes with slightly different images and thereby producing a 3D effect.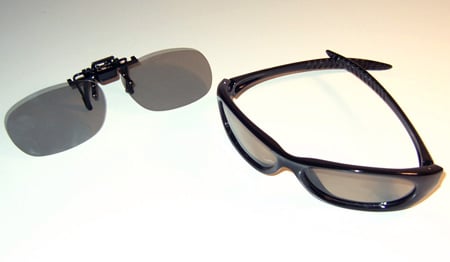 Speccie tech: two pairs of polarised glasses are supplied
It's by no means a new method – some of you may remember the Elsa 3D Revelator glasses that appeared back in the 90's – but it has a major drawback in that it requires a 120Hz monitor in order to deliver a smooth 60fps for each eye. And with only a couple of 120Hz TFTs currently available, there's a good chance you're not using one at the moment, which means splashing out on a new screen.