MSI has switched sides in the AMD versus Intel war, releasing a redesigned all-in-one AE2010 desktop PC with Intel processor and Nvidia graphics.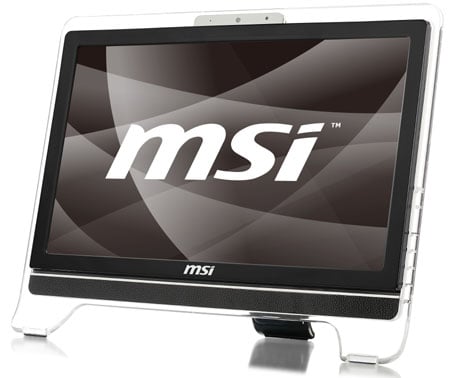 MSI's AE2020 has Intel and Nvidia Ion inside
The AE2010 - released in August - featured a dual-core, 1.5GHz AMD Athlon X2 3250e processor andintegrated AMD Radeon HD 3200 graphics. The machine's successor, however, has Intel's 2.1GHz dual-core Pentium T4300 processor and Nvidia Ion graphics.
MSI hasn't fiddled with screen size or resolution, so the AE2020 still delivers a 20in, 1600 x 900 display. However, buyers of the latest machine get multi-touch capability as standard and, while the two machines may look identical, the AE2020 apparently has a black leather finish.
One extra gig of memory has been slotted into the AE2020, taking its total to 3GB of DDR 2. Storage capacity remains unchanged: a 320GB HDD, MSI added, but the machine's memory card supports six formats: XD, SD, MMC, MS, SDHC, MS Pro - that's two more than the AE2010 did.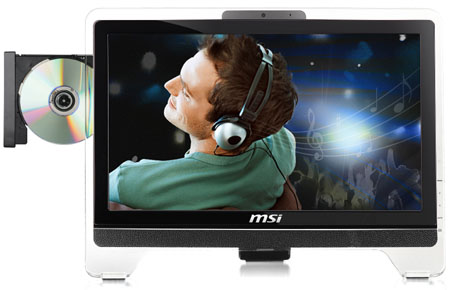 The AE2020 supports more RAM and external storage formats than the AE2010
The biggest change around the back of the AE2020 is the addition of an HDMI port. It has six USB ports too.
MSI's 509.7 x 392.6 X 54.7mm AE2020 also supports 802.11n Wi-Fi connections and will be available in "early December" - so about now - for £600 ($979/€664). ®