If you're looking for an external hard drive that offers something more than the usual half-a-terabyte of storage in a grey plastic case, Germany's Brinell believes it has what you're after.
You see, the Understated and Elegant series of 1.8in Purestorage XS and 2.5in Purestorage 2 drives are wrapped in, respectively, Macassar wood and leather, each material set against chrome trim. If you fancy something more industrial, the Engineered series slots the same drive into a choice of carbon fibre or brushed steel cases.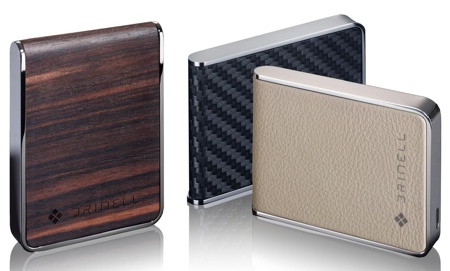 Understated, Engineered and Elegant: Brinell's 'touch of class' hard drives
The 84 x 58 x 11mm, 140g drives are entirely USB powered and are available with a 160GB raw capacity. The larger, 2.5in products measure 109 x 74 x 13mm, weigh 180g and contain a 500GB drive.
The Engineered and Elegant drives all retail for €189 (£171/$277) including tax and shipping. The Understated drive costs €229 (£207/$336). All of them are available now, for Brinell's website. ®