Review Toshiba's 11.6in Satellite T110 makes you appreciate the fuss Intel makes about multi-core processors.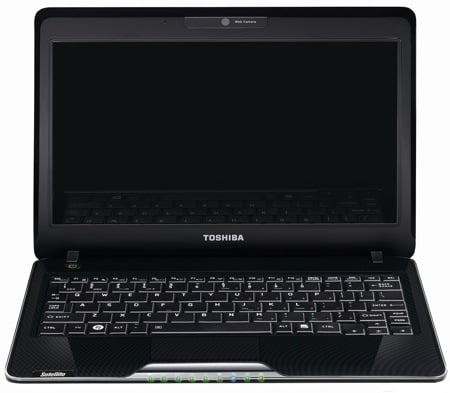 Toshiba's Satellite T110: very, very glossy
The T110, you see, has a single-core chip, a 1.3GHz Celeron 743, to be precise, which sits on an 800MHz frontside bus and has 1MB of L2 cache. The 743 is one of Intel's so-called "consumer ultra-low voltage parts" and that - plus the screen size - tells you the T110 is one of the laptops vendors are currently pitching as the kind of machine you want if you want to start creating the content you can view on a netbook.
Think of a compact laptop that's slightly larger than a typical 10in netbook, but has a faster processor and more memory. It still lacks an optical drive, to keep the weight down, but it's a machine, some vendors will tell you, that's a "proper" notebook.
It's a good set of design criteria that, as we saw when we tested Acer's Aspire Timeline 1810TZ - reviewed here - it's capable of forming the basis for some rather nice notebooks.
And the T110 is certainly a nice-looking laptop. Toshiba sent us the T110-11V variant, which comes decked out in "iron red metallic" decor: a glossy cherry red carbon-fibre look. We prefer the basic black styling rather than the Qosmio-esque look of the T110-11V, but it's not unattractive.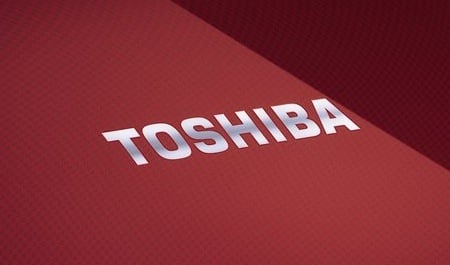 Available in black and "iron red metallic"
Toshiba is very keen on glossy plastics, and the screen bezel, lid, keyboard surround and wrist-rest area are all suitably shiny. So is the 1366 x 768 screen. The keyboard itself is matte, as is the base of the machine and, thankfully, the trackpad.