A popular Asian microblogging site has accused Microsoft of ripping off its code and interface design to build a new MSN social-networking site in China.
Microsoft tells The Reg it's investigating the matter. According to reports, the software giant is suspending access to the MSN site, but it appears it is still online.
"Imitation may be the sincerest form of flattery, but blatant theft of code, design, and UI elements is just not cool, especially when the infringing party is the biggest software company in the world. Yes, we're talking about Microsoft," reads a blog post from Canada-based startup Plurk, which claims a membership in the "mid seven figures" concentrated primarily in Taiwan, Indonesia, Philippines, Malaysia, and Singapore. According to a company spokesman, it also has members in the UK, US, Australia, and Canada.
The post claims that Microsoft's new Chinese microblogging service, MSN Juku/Hompy/Mclub, is "by and large an EXACT copy of Plurk's" system and that 80 per cent of its code "appears to be stolen directly from Plurk." To support the claim, the company posts screenshots of the two services: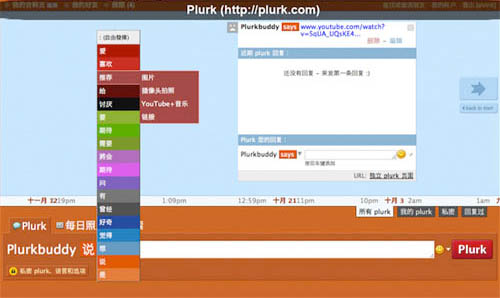 Plurk's timeline-based UI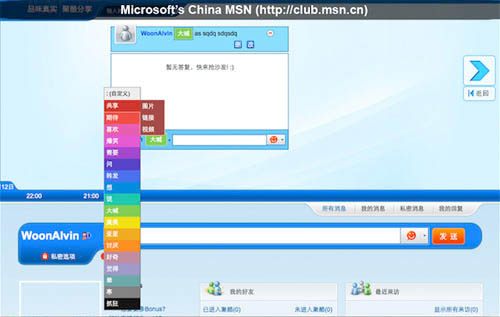 The UI for Microsoft's site
But Plurk says the similarities extend well beyond the visual. The company claims that Microsoft has taken Plurk's custom developed libraries, css files, and client code and shamelessly ported them to its own service. "Speaking technically, what makes our claim a little stronger is that Plurk's client side code was obfuscated to begin with, so someone went in there and had to spend some real effort to unpack/reengineer the JS code and prettify it on their end," a Plunk spokesman told The Reg. "All internal vars have shortnames like B, C, D, etc. Everything that interacts with the outside has long names, as in the minified Plurk code...
"We would not be going out with this story if we weren't fully confident in our allegations of willful intent on their part in taking our code."
When we asked Microsoft's stateside operation about Plurk's allegations, the company said it's looking into the matter. "Microsoft takes intellectual property seriously, and we are currently investigating these allegations," Redmond general manager of corporate communications Mark Murray told us. "It may take some time due to the time zone differences with Beijing."
Cnet now reports that Microsoft is suspending access to the MSN site as it investigates.
Plurk has not been in touch with Microsoft headquarters about the matter. "We...intend to get in touch later in the week if we get a clearer understanding of why this happened or their response to our allegations," the company told us.
Nor has it been in touch Microsoft China about the alleged code. "Having taken advice from several colleagues and advisors, we just didn't feel confident at any sort of ideal resolution being achieved to the matter if we'd approached MS China direct."
But Microsoft China must surely be aware of the controversy. Witness, for example, this post on one Chinese blog (in Google's attempt at a translation). The matter also seems to be under discussion at least some employees at Microsoft China itself, as is noted by contributors to this forum thread.
If the theft is as Plurk alleges - and if it's been noticed by local digiterati - how does Microsoft China think they can get away with it? Plurk has a theory. "Given Microsoft's position," the company told us, "it appears they felt confident they could navigate some of [the] more thorny censorship issues that a startup like ours had challenges with and take the market by launching a similar service."
In other words, it's the same old story of a big company using government connections to sweep a little company aside because, well, because it can.
Plurk does not have a mainland China presence - but not because it hasn't tried. "Prior to our being blocked behind the Great Firewall of China in April of this year," a company told The Reg. "We were emerging as one of the fastest growing microblogging services in that country as well." ®
Update
This story has been updated to clarify Cnet report that Microsoft is suspended access to its MSN site.