This article is more than 1 year old
Better Place talks up DONG-powered e-car scheme
Shows sensible-looking Renault Fluence at Copenhagen
Leccy Tech Denmark is one of the first countries to fully embrace the e-car vision of Shai Agassi's Better Place, so it wasn't much of a surprise to see the leccy car infrastructure company show up at the United Nations Climate Change Conference in Copenhagen this week.
Pride of place on the Better Place stand went to a group of advanced prototype Renault Fluence ZE e-cars.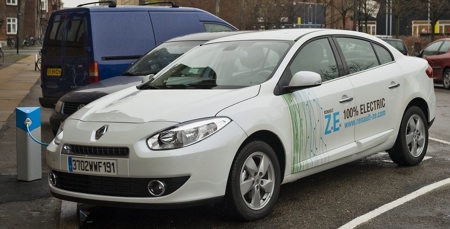 Renault's Fluence: Better Place preference
Looking altogether more workaday than the concept car shown at the Frankfurt Motor Show back in September 2009, the Fluence will be the spearhead of Renault's e-car sales campaign when it hits forecourts in 2011.
Better Place Denmark is working in partnership with power company DONG - Danish Oil and Natural Gas - Energy on a €103m (£91.5m/$148.5m) plan to start rolling out an e-car charging infrastructure before its phone-style e-car leasing scheme kicks off in 2011.
Power for the Better Place charging network will only be sourced from DONG's renewable generation capacity and will allow for more efficient use of the power generated by Danish wind turbines which often goes for export at night due to lack of domestic demand, the company said. ®