A West Yorkshire lass who discovered on 22 December that her boyfriend had cheated on her has dumped his unopened Xmas gifts on eBay as she will "definatly not be getting back together" with her former squeeze.
Leanne Joseph, 24, of Huddersfield, was apparently "gobsmacked" when a workmate told told her she'd been sleeping with her partner. "We had been together for three years," she lamented to the Daily Mail.
Her sales pitch declares: 'Here for sale are a lot of unwanted, unopened Christmas presents from my very ex-boyfriend we fell out on the 22nd and we will definatly not be getting back together... so I do not want anything he had chosen for me this year."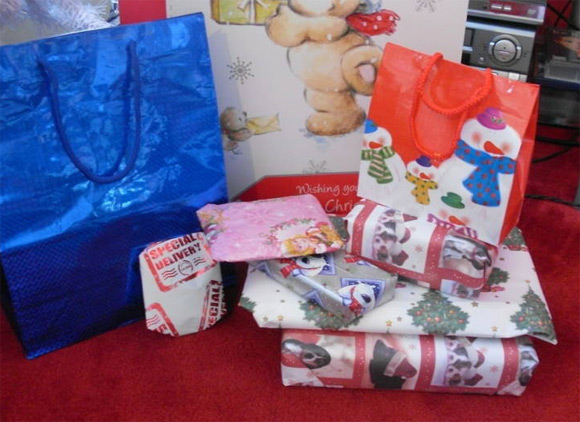 One of the items up for grabs is "guaranteed to be jewellery", and Joseph also promises "a saucy little thong".
As of this afternoon, bids had hit £350 with 22 hours left to run on the auction. Joseph has promised that all proceeds will go to a local hospice. ®