Redkneck Vampire Attacks Trailer Park
Google preserves Weekly World News for future Van Helsings
---
Google Books has saved for future generations the inimitable Weekly World News, which from 1979 to 2007 entertained the US with front page headlines such as "Aliens Settle In San Francisco", "Redkneck Vampire Attacks Trailer Park" and "Giant Polar Monster Attacks Cruise Ship!".
The Weekly World News's most famous creation was "Bat Boy" - a hideous hybrid child found living in cave who went on to become the subject of an off-Broadway show.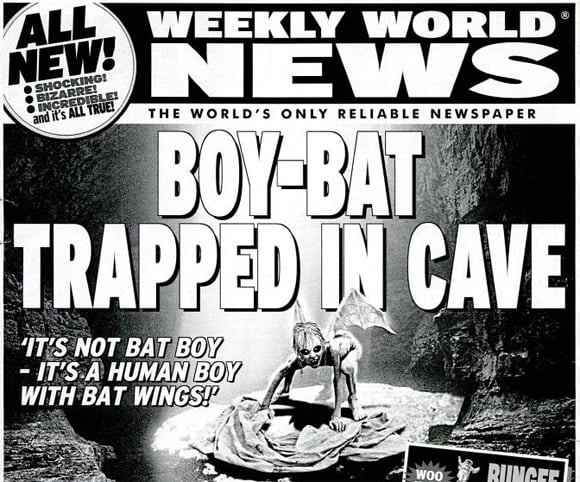 Appropriately, Tommy Lee Jones' character in 1997's Men in Black describes the paper as "best damn investigative reporting on the planet". With other headline highlights including "Coyotes Protect Alien Baby From Cops!", "My Steamy Nights With Hillary In UFO Love Nest" and "Duck Hunters Shoot Angel", it's hard to argue with that assertion. ®
Bootnote
The WWN continues life as a website.