CES 2010 LaCie has introduced a wireless hard drive for your telly and it'll take up no more room than a small stack of CDs.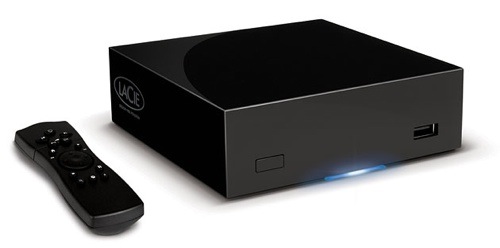 LaCie's LaCinema Mini HD: compact as a disc
The LaCinema Mini HD has a 120 x 120mm footprint but manages to house a 500GB hard drive, 802.11n Wi-Fi pick-up, DLNA media server and player.
There's an HDMI port round the back - and LaCie nicely includes a suitable cable in the box - ready to feed your content on your telly at up to 1080p resolution.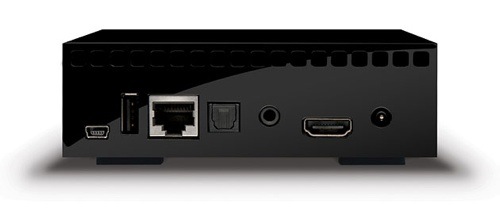 HDMI, USB, Ethernet and digital optical ports are all present
LaCie claimed the Mini HD's codec support is "extensive", highlighting the drive's ability to play MKV, AVC and DivX files in particular.
Available in Europe any day now, the LaCinema Mini HD will cost £260. ®