This article is more than 1 year old
Logitech aids laptop movie lovers with audio upgrade
Lap rest with speakers
CES 2010 Tired of putting up with weeny speakers when you're watching movies on your laptop? You know you can plug in a set of desktop speakers, but what do you do if you're actually using the machine on your lap?
Enter a Logitech representative, carrying the accessory maker's latest offering: a notebook lap rest with built-in stereo speakers. And, since movie playback may thrash your laptop's CPU and GPU, the N700 has a cooling fan on board too.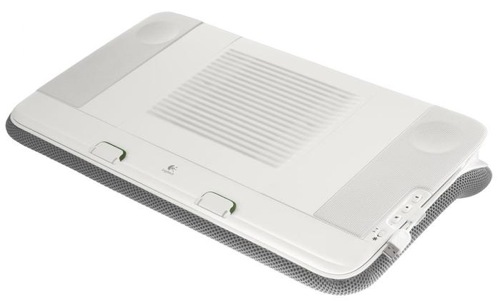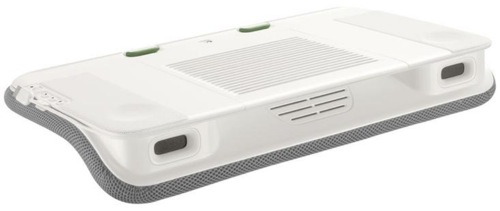 Logitech's N700: comfort for thighs, eyes and ears
To keep your thighs even more comfortable, the N700's base is padded and angled so that your neck muscles gain too.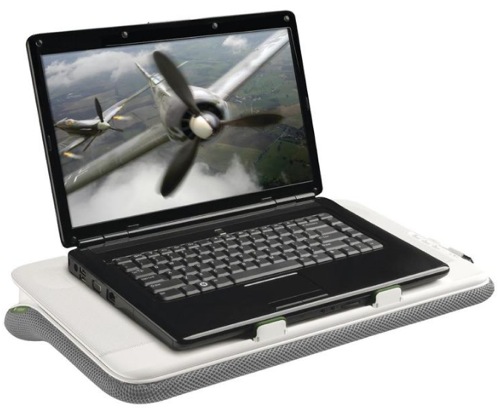 Serving suggestion
Logitech said the N700 will go on sale in March for £70. ®