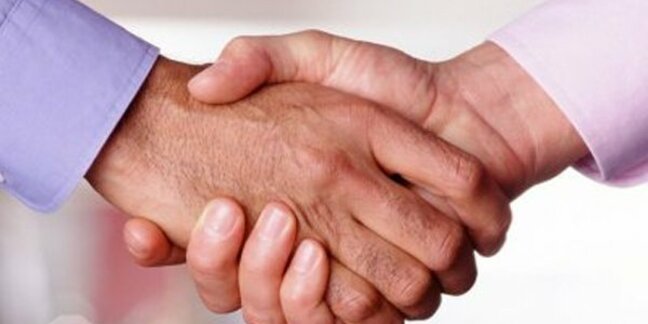 Dot Hill, which supplies drive array subsystems, is moving into storage virtualisation by buying Cloverleaf for its software technology.
Dot Hill competes with LSI and Xyratex in the supply of disk drive array subsystems to OEMs such as HP, NetApp and Sun. It has recently moved into software RAID supply and is now extending its software portfolio by buying privately-held Cloverleaf Communications.
LSI previously bought StoreAge, an Israeli company, and its SVM SAN (Storage area Network) virtualisation product in 2006. It now supplies it to HP.
Cloverleaf is also an Israeli company, formed in 2001 when it acquired its core product technology from Elta Systems/Israel Aerospace Industries (IAI). It has administrative headquarters in Woodbury, New York.
Cloverleaf was primarily funded from venture capital firms in Israel. The product technology is software-based, running on standard Intel architecture hardware. Its software suite, the intelligent Storage Network (iSN), is designed to work heterogeneously across all vendors' storage arrays and support a common suite of data management services under a single user interface. This means Dot Hill will have software that can manage its own and other vendors' drive arrays.
The product suite includes "features such as storage virtualisation and pooling across mixed vendor SAN and NAS storage, thin provisioning, automated tiered provisioning, data migration, advanced snapshot, FCDP (Frequent Consistent Data Protection), synchronous and asynchronous replication and remote disaster recovery at host speeds of up to 24GB/sec rates."
It supports both file and block I/O with Fibre Channel and NFS/CIFS protocol support. It is claimed that the iSN products can also be clustered for near-linear performance gains with up to 12 controllers being deployed in a single configuration.
LSI recently bought OnStor, a NAS filer hardware company and that might reflect Dot Hill's interest in the NAS aspect of Cloverleaf's software.
Dana Kammersgard, Dot Hill's president and CEO, talked of: "extending our reach into adjacent and emerging markets such as cloud-based storage and storage virtualisation," with the acquisition. He added: "This transaction is intended to quickly elevate us beyond the storage array market and establish Dot Hill as a technology leader in the higher margin storage software market... We expect that our existing and prospective OEM and channel partners will be very interested in considering these products as we prepare them for launch later this year."
That suggests Dot Hill will not be entertaining any direct sale ideas.
Kammersgard, who wants Dot Hill to become a "software and solutions" company, seems to have Compellent and other newer storage array suppliers in mind when he added: "We believe we can compete very well with both the virtualisation appliance companies as well as with the newer storage companies who bundle similar features that operate solely on their own array products."
The strategy then is to bulk out revenues from low-margin hardware-based drive array subsystems sold to relatively few OEMs by selling storage system application and management software to a, presumably expanded, channel.
There is a cost at first of course. SVP and CFO Hanif Jamal said: "We expect this acquisition could be accretive to our financial results in 2011." Let's note that "could be." Talking of the last quarter of 2009 he said: "We believe we will meet our guidance of $62m to $67m in revenue for the fourth quarter of 2009, a non-GAAP loss in the 1 to 7 cent range and expect to end the year with $55m to $60m in cash and cash equivalents."
The cash cost of the acquisition is what we might class as trivial; Dot Hill will purchase Cloverleaf for $2.5m plus approximately $9.5m in shares of unregistered Dot Hill common stock. That means $12m, which represents a thumping loss for Cloverleaf investors as they had put a total of $25m into the firm when an $11m C-round of funding completed in June 2005; no four leaves for them. They don't even get a cash exit as the bulk of the payment is in Dot Hill stock.
In effect they are now gambling on a return on their Cloverleaf investments from a rise in Dot Hill stock, currently trading at $1.90. Dot Hill shares peaked at $17.23 in August 2003 and entered 2009 at $0.90. They were trading at $2.66 in October but have trended down since then. It's quite a gamble, with Dot Hill facing competition for iSN from Symantec and LSI as well as suppliers of combined hardware/software storage virtualisation and tiering products such as 3PAR, Compellent, Dell, EMC, HP, NetApp, Pillar Data and others.
As part of the acquisition, a number of Cloverleaf's founders, including Elic Yavor and Yosi Klein, will be joining Dot Hill Systems. Yavor and Klein were part of the core development team from ELTA Systems/IAI. ®
Sponsored: Webcast: Simplify data protection on AWS