Leccy Tech The launch of the EV Cup electric car race series has taken a leap forward, following firm Westfield's announcement of its leccy challenger - the iRacer.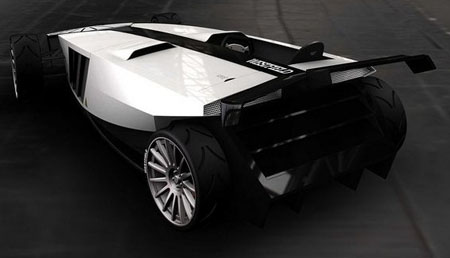 Westfield's iRacer will feature in the EV Cup
Driven by two 60kW (80bhp) electric motors each developing 369lb/ft of torque, iRacer will be powered by 170kg worth of Lithium Phosphate batteries. The e-car can apparently reach 60mph inside five seconds – though will be electrically limited to 110mph.
According to Westfield, a full three-hour charge will be good for 55 "racing miles" - which equates to roughly 28 laps of the Snetterton race circuit at full pace.
While 100kg worth of the battery pack is fixed to car's chassis floor, the remainder can be moved about the vehicle to help achieve that elusive perfect weight distribution ratio between match circuit requirements and driver weight.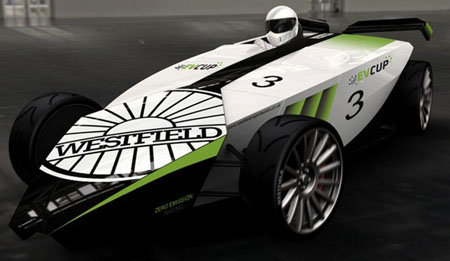 The car demo later this year, though the Stig might not drive it again
Extra battery cells can be added to the moveable parts of the battery pack, and a three-phase charger is used to re-charge the iRacer.
The car has a lower centre of gravity than that of a Formula One car, according to iRacer Project Manager Paul Faithfull, Its bodywork was designed by Royal College of Art student Elliot Hawkins.
Westfield will demo the iRacer at various public events this year and is expected to take to the track in anger in 2011. ®
Sponsored: Ransomware has gone nuclear