CES 2010 Casio has brushed up its artwork to design a digital photo frame that transforms your holiday snaps into "works of art" – literally.
The Digital Art Frame looks just like any ten-a-penny digital photo frame, except it can automatically convert still images into one of eight types of painting, including watercolour, oil, pastel, airbrush and pointillism.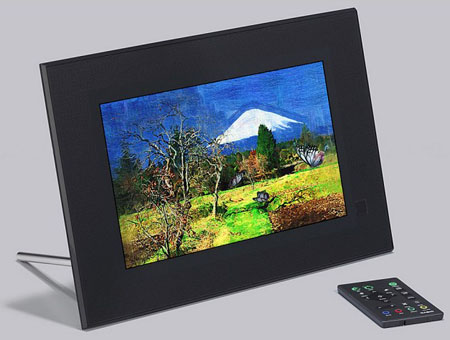 Casio's Digital Art Frame turns JPEGs into oil paintings
While similar image alteration techniques can already be achieved using simple PC software, Casio's 10.1in frame includes facial recognition technology so that your partner's face doesn't just turn into a digital smudge.
Flash animations of moving clocks and calendars can be displayed on the frame. The proximity sensor should also mean passers-by stop to admire your Casio's digital masterpieces.
Casio plans to display the Digital Art Frame in UK shops later this year. Price upon application. Only kidding, one hasn't been released. ®
Sponsored: Webcast: Ransomware has gone nuclear