CES 2010 Samsung may be pitching its new G series of 2.5in and 3.5in external hard drives - 1.8in units will follow - as eco-friendly, but when pushed, the company admitted its the Reduction of Hazardous Substances (RoHS) rules that make them so - just like every other external HDD out there.
Still, not many more - if any - have a case texture modelled on the baobab tree - we kid you not - and the drives contain no halogens.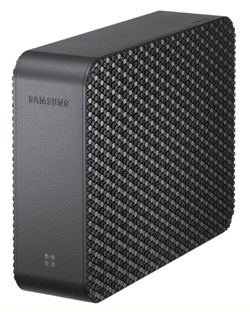 Samsung's G3 Station: based on the baobab tree, apparently...
The 3.5in G3 Station reduces power consumption by over 95 per cent, Samsung claimed, from the conventional level of 2.5W down to 0.09W when it automatically enters standby mode after five minutes of inactivity.
The 2.5in G2 will come in 250, 320, 500 and 640GB capacities, and blue, white and olive cases. The G3 Station comes in a choice of black or white, and with 1.5TB or 2TB of storage on board.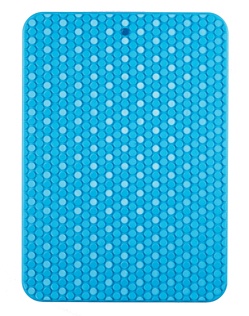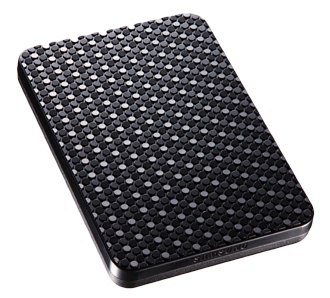 G2: blue and black and green
All of them connect using USB 2.0.
Launched at CES, the drives so far have only been seen with US pricing: $199 (£125) for both the 640GB G2 and the 2TB G3. All the drives will go on sale worldwide around the middle of the month. ®