This article is more than 1 year old
IPS in cunning 'get an ID card, get crucified' scheme
Nail down your identity for keeps...
The Identity and Passport Service's hilariously triste efforts to make ID cards cuddly has passed another millstone (shurely 'milestone?' - Ed). As a follow-up to plastering its propaganda with happy fingerprints, IPS now has a flash animation of them as well - derived, weirdly, from a movie you might be familiar with.
With a cast of several, IPS, The Movie re-enacts that famous scene from Spartacus with talking fingerprints. Grief, what were they thinking?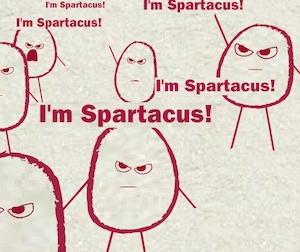 An angry-looking mob of fingerprints jostles for position, each crying "I'm Spartacus!" These, presumably, are terrorist, ID and/or benefit-thieving fingerprints. Or possibly underage drinking fingerprints. Best round them up.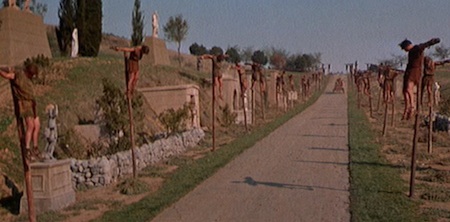 Roman ID thieves rounded up
But how can we tell which one of them isn't lying? Ah, here he is…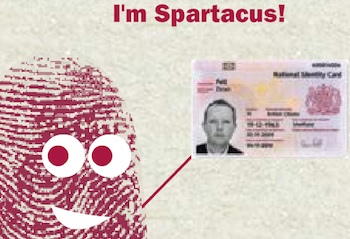 All fixed with the help of magic ID Card. Doesn't look a lot like his picture, though, does he? Whatever, if he really is Spartacus, ringleader of a revolution intended to overthrow the government and turn Roman society upside down, we'd best nick him.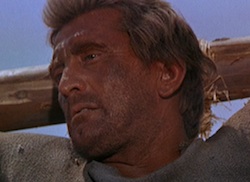 He's Spartacus
And seeing the rest of them are obvious ID frauds, we'd best nick them too. So that's that one nailed then, all thanks to ID cards.
So the take-away from this little effort must be that ID cards protect your identity, then pass it on to the forces of law and order (or possibly repression, if we're following the movie here), who then crucify you? Yup, that's what they must mean. Brilliant, that'll really get demand for ID cards moving in Manchester. ®