Canon Digital Ixus 200 IS
Trendy touchscreen snapper, anyone?
The camera's CCD shift-based image stabilisation (IS) system helps to keep things steady and you can opt for continuous, shoot-only or panning modes. Canon's i-Contrast is designed to improve contrast and exposure and works reasonably well, although it can be overpowering at times and make shots look a little anaemic.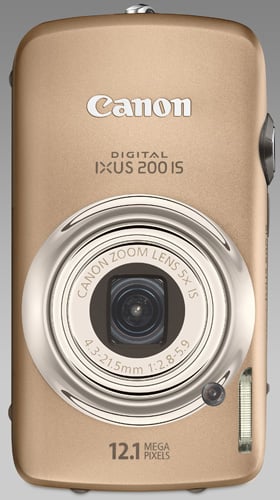 HD movie recording is appealing, but has its quirks
The Stitch Assist panoramic feature worked a treat, although sadly, there's no in-camera stitching and you have to use the supplied software. A pity, as the widescreen display would have been ideal for checking results in the field.
Movies ran smoothly, although we did notice an occasional thin vertical band triggered by bright pinpoints on some recordings. Sound quality was adequate, but you wouldn't want to replace your dedicated camcorder with the Ixus 200 IS.
Verdict
While some touch-based functions – such as touch focus and scene selection – are great to use, others – like image delete and tagging – are clumsy. Surely, Canon could have made more of the touch technology. The lack of manual control and a mid-resolution screen are a let down on a camera costing more than £300. Indeed, the Ixus 200 IS is really an ordinary camera with an extraordinary interface. Stylish looks apart, we think Canon can do rather better than this. ®
More Camera Reviews...

Nikon
Coolpix S1000pj

Canon
Powershot S90

Fujifilm
Finepix F200EXR

Ricoh GR
Digital III

Canon Digital Ixus 200 IS
The snazzy touchscreen, wide-angle lens and HD video appeal, but at this price we expected more in terms of performance and functionality.