This article is more than 1 year old
Seagate Barracuda XT 2TB Sata 3.0 HDD
The first hard drive with the new bus standard
Review The Seagate Barracuda XT is the latest 2TB hard drive to land on our test bench, following on from the WD Caviar Black and Green and the Hitachi Ultrastar. It's the largest capacity Seagate we have seen since the 1.5TB Barracuda 7200.11 so you may think that Seagate was as keen as mustard to scatter review samples to the waiting world.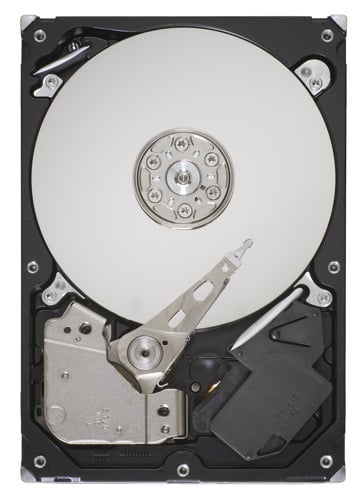 Seagate's Barracuda XT: Sata 3.0 supported
In fact, our Barracuda XT came from an unusual source. It was sent to us by Gigabyte, the manufacturer of motherboards and graphics cards. The explanation for this unusual state of affairs is that the Barracuda XT is the first hard drive that supports 6Gb/s Sata 3.0.
Sata initially had a nominal bandwidth of 1.5Gb/s which was increased to 3.0Gb/s with Sata 2.0. Now we have Sata 3.0 and a further doubling of bandwidth. There's potential for confusion as Sata encodes eight bits of data as a ten-bit symbol so the 'true' bandwidths for those SATA standards are 150MB/s, 300MB/s and 600MB/s, respectively.
Naturally enough, you need a suitable controller to support the new Sata standard and this is where Gigabyte enters the equation. There is no system-logic chipset at present that natively supports Sata 3.0 and we don't expect to see native support until 2011. In the meantime, we have to rely on motherboards from the likes of Gigabyte that have been updated with a discrete Sata 3.0 controller.
The Gigabyte P55A-UD6 incorporates a Marvell 9128 Sata 3.0 chip, along with an NEC USB 3.0 SuperSpeed controller to deliver the features that will be coming our way in 2010. The P55A-UD6 is an impressive piece of hardware that packs in stacks of features such as 24-phase power for the LGA1156 CPU socket, all of which goes some way towards explaining the whopping £205 price tag.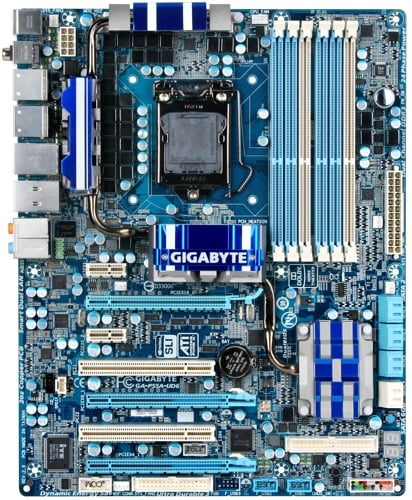 Gigabyte's P55A-UD6: Marvell Sata 3.0 controller on board
With a 2.93GHz Core i7-940 plugged in the P55A-UD6 and Windows 7 installed on an Intel SSD we took a closer look at the Seagate Barracuda XT.