A bunch of "entrepreneurs, engineers and dreamers" have turned their backs on headline-grabbing e-cars to come up with an electrically powered shrunken penny-farthing.
Yike Bike has supposedly been designed to "dramatically change" urban transport by providing city dwellers with a fast, safe and easy way to get around town.
Can't see the video? Download Flash Player from Adobe.com
Safety conscious consumers look away now, though, because instead of sitting firmly on a saddle with handlebars in-front of you, Yike Bike asks you to perch atop in 20in wheel and grab onto a pair of rear-mounted handlebars.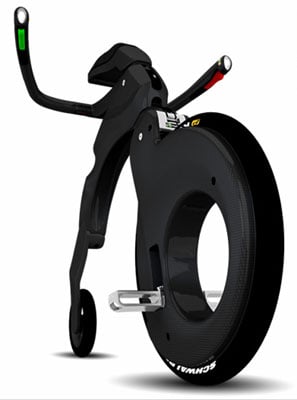 Yike Bike: the future of urban transport?
The travel gadget's frame is constructed from carbon composite, weighs in at 9.8kg and folds away into a compact 43l unit once you reach your destination.
An integrated lithium-ion battery lets the rider travel at speeds of up to 14mph, but Yike Bike only has a maximum distance of six miles. Its battery can be fully recharged in 30 minutes, the designers said.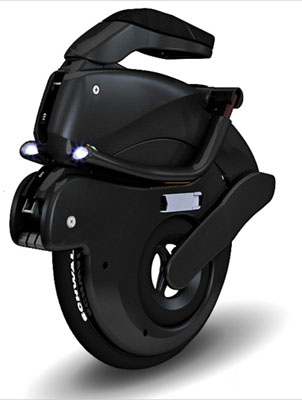 Yike's short range and high price could put some off
Online advance orders are currently being taken for the Yike Bike, which will cost up to €3900 (£3480). A UK launch is planned, but an arrival date hasn't been announced. ®
Sponsored: Ransomware has gone nuclear