Nintendo has confirmed that its DSi XL handheld console will officially arrive in Blighty next March.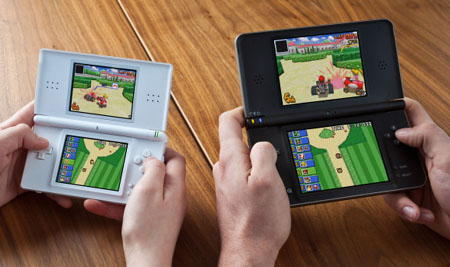 Nintendo's DSi XL (right) is rather bigger than the Lite
The machine - the fourth addition to Nintendo's DS range - sports two 4.2in screens and will be available across Europe on 5 March. A UK price has yet to be confirmed.
Aside from its larger-than-normal screen – 93 per cent bigger than the DS Lite's display, Nintendo said - the DSi XL doesn't offer any significant technical advantages over previous models.
That hasn't stopped the DSi XL from flying off the shelves in Nintendo's native Japan, though. Over 100,000 units were sold during the console's first week on sale back in November. ®