This article is more than 1 year old
Sony Ericsson Aino
The must-have PS3 accessory?
The company clearly doesn't know much about organisation. Video Call, Torch (turns the photo light on and off) and Media Home (which gives Wi-Fi access to Media Go) are stuck in the Organiser folder, while a rather neat Facebook app can be found by choosing Media, then Photo. You are certainly going to have to root around to get familiar with things.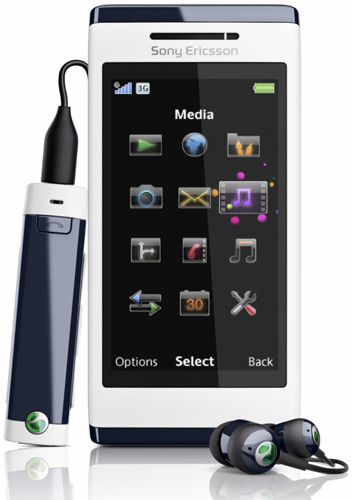 The chunky Bluetooth receiver features a 3.5mm jack for use with any standard headset
Despite having an 8.1 megapixel sensor the camera lacks panache. Yes, it'll geotag, send photos to Facebook, and there is face detection. The macro mode worked well – the yellow flowers sample image is a close-up example. However, the camera didn't cope well in situations with lots of light and shade, it took an age to save images, and the shutter takes a moment to kick in. If you don't have a steady hand shots can easily be blurred.
Also, indoors, despite the LED light, images were dull and grainy. Finally, what is the point of a maximum of 16x digital zoom when all you get is increased granularity? See for yourself. The clock tower images were photographed once on no zoom, once half way up the slide, and then on full zoom.
The Aino promises wireless control of your PS3's user interface as well as most of the applications centred around the console's Xross Media Bar (XMB); such as messaging your friends, browsing the Internet and accessing your music and photos – basically using all the media related functions of the PS3 through your phone.
Yet, upon release of the Sony Ericsson Aino, the phone was blighted by reports of touchscreen issues and, for those who had tried it, the Remote Play feature was found to be wanting in just about every respect. Our out-of-the-box experience was an okay touchscreen, but Remote Play was painful.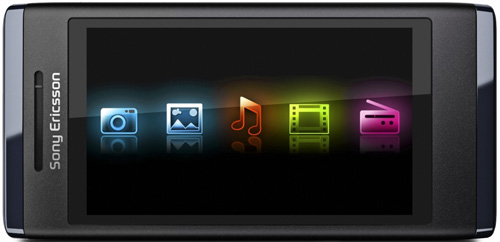 A limited media menu is easily accessed from the touchscreen
Connecting to the PS3 is fairly straightforward using the Aino's Wi-Fi connectivity, but it can present unexpected behaviour. This is a nice way of saying it stops working – for an unpredictable period of time. It's quite frustrating, especially if you are sitting in the same room as the PS3 and the controller is within easy reach.