This article is more than 1 year old
Sony Ericsson Aino
The must-have PS3 accessory?
Thanks to the fixes, getting familiar with Remote Play's navigation and transport functions is now the most irritating aspect. The PS3 controller has quite a few buttons and discovering the corresponding buttons on the Aino takes some learning. One tip, if you're having to wait for long periods whilst the Aino sorts its life out, try pressing 0 twice, as this translates to the circle on the PS3 controller. It can quite often cancel the 'freeze', so you can resume doing something that actually works.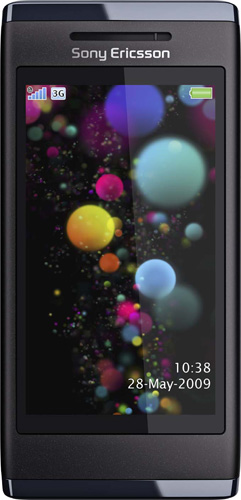 Room for improvement – and don't forget the update
As a mobile, we can't fault call quality, which was excellent, and battery life is good. Sony Ericsson quotes 8hrs 30mins of talk on GSM, 300hrs on standby. We easily managed two days between charging, though heavy users of Wi-Fi and GPS or music/movie fans might find daily power boosts a must. Yet for such a complex phone it is appalling that Sony Ericsson delivers a slim folded paper manual and doesn't bother to provide PC Suite or Media Go. These could so easily have been on the 8GB micro SD card, as could a full manual.
Verdict
We entirely see the point of a user interface offering quick access to media features, but surely this could have been coupled with full touchscreen access for all remaining features. Being neither fully touch nor fully non-touch is just irritating. The Aino is a good idea in theory, with enormous appeal to PS3 owners but, overall, the execution leaves a fair bit to be desired. ®
More Slider Phone Reviews...

Motorola
Milestone

Nokia
N86 8MP

Palm
Pre

LG GD900
Crystal

Sony Ericsson Aino
Its semi-touch operation feels awkward, but for PS3 owners the Remote Play console integration has definite appeal.