T-Mobile has pulled — or should that be plucked? — a few strings and signed up Eric Clapton to promote its upcoming Fender-themed phone.
Can't see the video? Download Flash Player from Adobe.com
The limited-edition My Touch Fender 3G — actually an HTC Magic, reviewed here — has been lacquered with a "guitar-inspired wood grain finish".
The phone will hit T-Mobile from 20 January in North America. Sadly, T-Mobile hasn't confirmed the phone's UK tour date.
Aside from looking like a guitar – well, slightly - the handset has also been updated with a fret app, which Clapton himself strums in the phone's promotional video (shown above).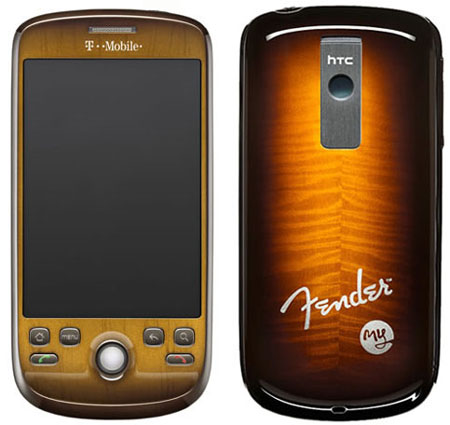 T-Mobile's My Touch 3G Fender
When the network provider originally announced plans for a guitar-themed handset back in October it also promised to preload the phone with video and audio clips from iconic musicians – Clapton, presumably – and to throw in a 16GB Micro SD card. ®