The US military's Southern Command has released* some aerial photographs of post-earthquake Haiti, which it says are "providing US military planners valuable situation awareness as they coordinate US military support to the Haiti relief".
The pictures from the unmanned Global Hawk include an image of survivors congregating on a football field and a view of the crumpled presidential palace in Port-au-Prince: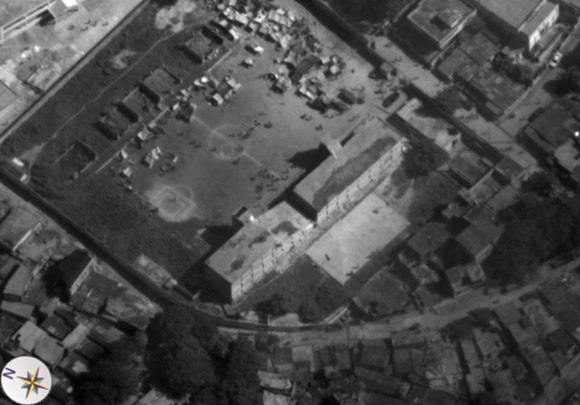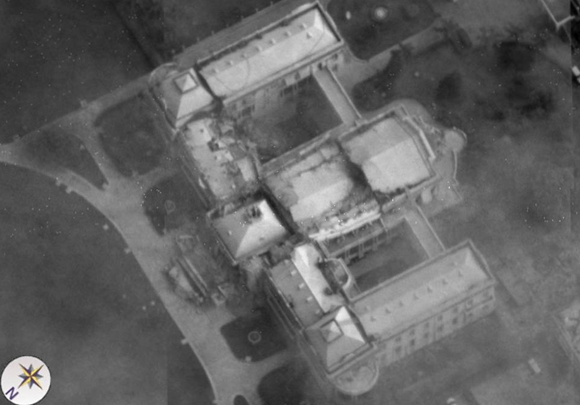 The aircraft carrier USS Carl Vinson has arrived off the coast of Haiti after President Barack Obama yesterday promised "every element of our national capacity, our diplomacy, and development assistance" to the shattered country.
Rear Admiral Ted Branch, commander of the Carl Vinson Carrier Strike Group, said: "Our initial focus is to concentrate on saving lives while providing first responder support to the people of Haiti. Our assistance here reflects our nation's compassion and commitment to those impacted by this tragedy."
According to the BBC, Tuesday's quake has left up to 45,000-50,000 dead and 300,000 homeless. Amid the chaos, survivors are slowly benefiting from the arrival of emergency supplies.
Readers wishing to do their bit can make a donation down at the UK's Disasters Emergency Committee or to the Red Cross and Red Crescent. ®
Bootnote
* Click on "Images" to bring up the photos.