Pogoplug, Cloud Engines' media sharing gadget, is finally coming to the UK.
The unit, which links up to four USB hard drives to the internet, is due to go on sale here on 15 February.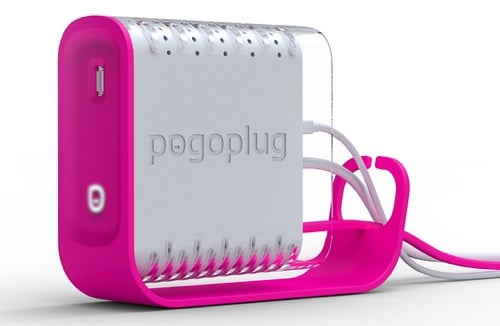 Pretty in pink: Pogoplug
The unit, now in its second generation design, aims to make digital content available to you when you're travelling. Files are accessed though either a web browser, Windows Explorer or Mac OS X's Finder.
Content can also be shared with friends and family to whom you have granted access, and you can stream it to mobile devices - handy if you want to view your vidoes on your iPhone or Nexus One while you're out and about.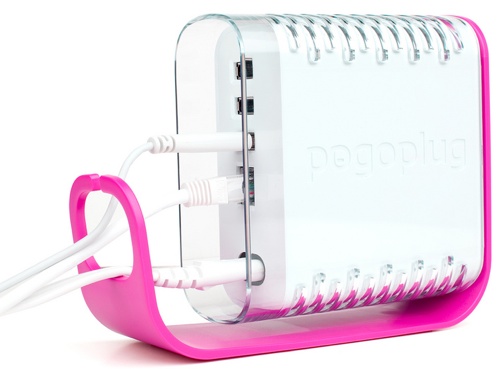 Hook your hard drives up to the internet
Über-geeks can do all this with NAS boxes, of course, but Pogoplug's pitch is to make this kind of thing easy for everyone else.
Pogoplug will cost £99. ®
Sponsored: Ransomware has gone nuclear