Asus has let slip the technical specifications and launch date of its now confirmed e-book viewer – the DR-570.
Equipped with a 5.7in OLED "high-brightness" colour display, the DR-570 will also support Adobe Flash and either Wi-Fi or 3G wireless connections – but not both.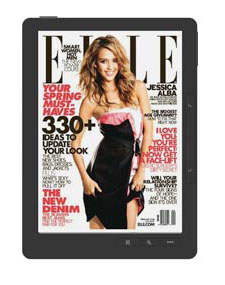 Asus' DR-570 e-book viewer
Source: Sunday Times
The company announced plans for an e-book viewer – which it was widely thought would be called the Eee Reader – several times last year, but has since told The Sunday Times that the DR-570 will be released by the end of 2010.
Asus also reportedly said that the DR-570 will run for 122 hours on one battery charge. By contrast, Amazon's Kindle – which has a 6in screen E Ink supporting 16 shades of grey – can run for up to 168 hours on a single charge.
Asus' Chairman, Jonney Shih, told Register Hardware last week about its plans for an e-book viewer, adding that the company is also developing a dual-touchscreen tablet PC with added e-book functionality.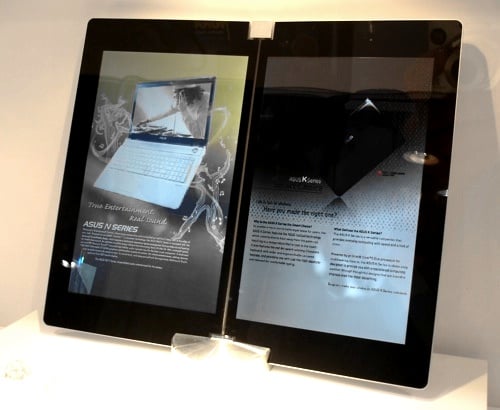 Asus' Eee Reader at CES
The device shown above was seen inside a glass case at CES earlier this month and is widely expected to be called the Eee Reader. A UK launch date or potential price hasn't been given.
Likewise, Asus didn't say how much the DR-570 will cost when it arrives over here. ®
Similar topics