Review Apple fans have been enjoying the advantages of multi-touch computing for some time, but Windows users are little late to arrive at the party. However, with Windows 7 billed as the first version of the operating system to "fully embrace multi-touch technology", we're starting to see notebook PCs and add-on tablets supporting the functionality.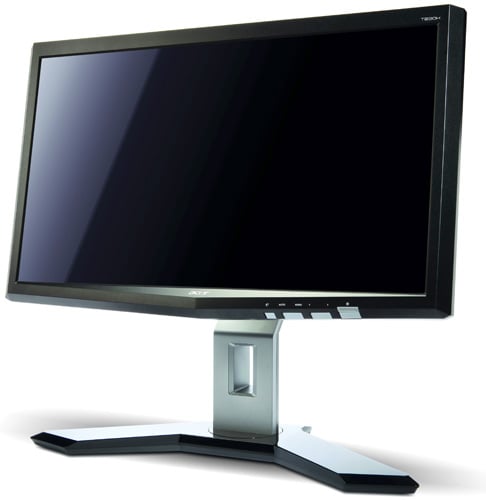 Making a gesture: Acer's T230H
For those of you wondering what the fuss is all about, the T230H will allow you to do away with your mouse and keyboard, if you wish, and operate your PC entirely by touching the screen. You'll also be able to use a pair of fingers to rotate and pinch to zoom just as you can on an iPhone.
Now with the Acer T230H monitor you can make use of these functions simply by plugging it into your Windows 7 PC. The display hooks up using VGA, DVI or HDMI, with the touchscreen capabilities handled by the USB port. Windows 7 will then recognise the display as an input device and allow you to use Pen and Touch input controls automatically.
Physically reminiscent of Acer's G24 gaming monitor – although without the garish metallic orange paint job – the T230H has an angular, modern look with a relatively thin bezel and a row of control buttons along the underside over to the right. The display comes with a decent height-adjustable stand and it all feels rather weighty and solid, which is a good thing seeing as you'll soon be jabbing and poking at it with both hands. So, you can rest assured that this monitor isn't going to go flying over the back of your desk.
We would have been delighted to find that the monitor's on-screen menu could be controlled from the touch interface, but we weren't surprised to find that you can't. The usual, frustrating, plod through menus with buttons it is then.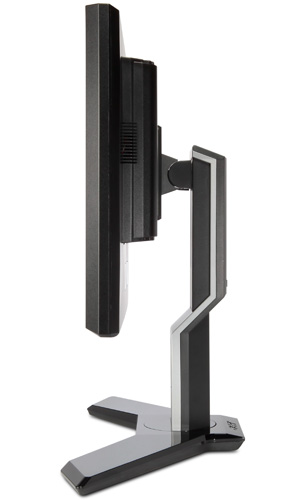 Reassuringly sturdy
As a 23in widescreen display, the T230H's specifications are pretty standard fare: supporting full a HD 1920 x 1080 pixel resolution with a fast, 2ms grey-to-grey response time and decent 300 cd/m2 maxim brightness. At 160 degrees in both directions, viewing angles are adequate, but not great, and a dynamic contrast ratio of 80,000:1 is quoted.
Similar topics