Sony has introduced a 13in notebook with four Raid-arrayed SSDs.
The Vaio Z comes with either 128GB or 256GB of storage space in Raid 0 configuration so data is striped across four 32GB or four 64GB drives, respectively.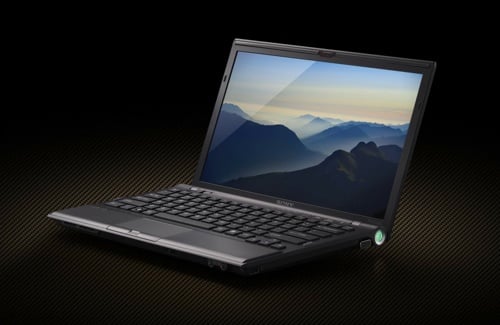 Sony's Vaio Z: aluminium construction
There's no data security provision, but Raid 0 should improve drive performance - though whether this gives a real speed increase, or Sony is simply using the technology to bring cheap SSDs up to speed remains to be seen. We'll have to wait for independent benchmark results to say for sure.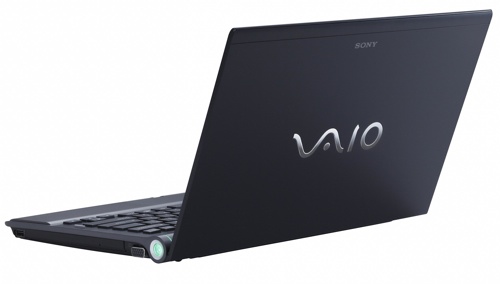 Two GPUs on board
Sony is offering two Z-series models, one with a 2.4GHz Core i7-520M processor and the other with a 2.66GHz i7-620M. Both CPUs have Intel's Turbo Mode tech to dynamically up the clock speed to 2.93GHz and 3.33GHz, respectively, but only when this can be achieved without overheating the chip.

Four-SSD array storage
The two machines come with 4GB and 6GB of memory, respectively. Both have a GeForce GT 330M graphics core with 1GB of DDR 3 video memory. The CPUs both have on-board graphics too - the laptops flip between the two according to need, the better to eke out battery life.
Whatever GPU is in operation, it drives a 1920 x 1080 LED-backlit glossy display.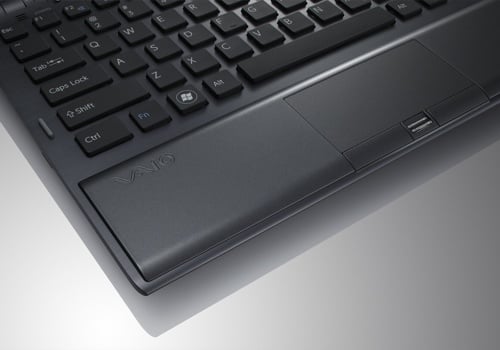 Well connected
In addition to 802.11n Wi-Fi and Bluetooth 2.1+EDR, both Zs have on-board HSPDA 3G modems. DVD±R/RW drives are included too. So is an HDMI port.
The Vaio Z series goes on sale in March. Sony didn't provide prices. ®