Nokia apes Google, gives gratis satnav route guidance
Ovi Maps rather cheaper to use now
Nokia has redesigned its Ovi Maps navigation software and has decided to stop making users pay for turn-by-turn guidance.
It's hard to conclude that this is not simply a response to Google's creation of Map Navigation, a free route guidance app for Android devices.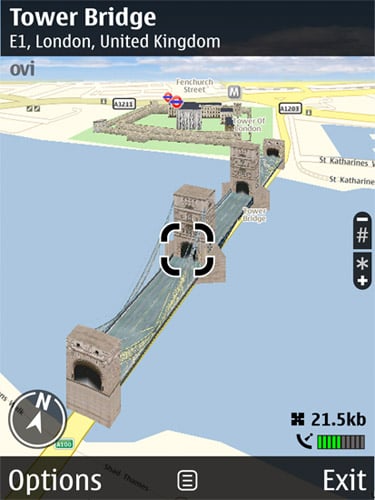 Ovi Maps: 3D landmarks help you see where you are
The new Ovi Maps features several handy motoring tools, including lane guidance, traffic information, and safety camera and speed warnings.
Pedestrians will be provided with suitable shortcuts – dash through the park, for instance – and everyone will get 3D views of over 6000 landmarks in over 200 cities. Virtual Houses of Parliament and so on makes it easier for those on foot to recognise their surroundings, Nokia claimed.
Ovi Maps will also drivers and pedestrians with free access to Lonely Planet and Michelin guides in over 1000 destinations.
Since 3G coverage is by no means country wide, it's good to hear that Ovi Maps uses "smart hybrid vector maps", said by Nokia to be less data-intensive and so will download more readily on low-bandwidth links. Maps can also be stored on your handset.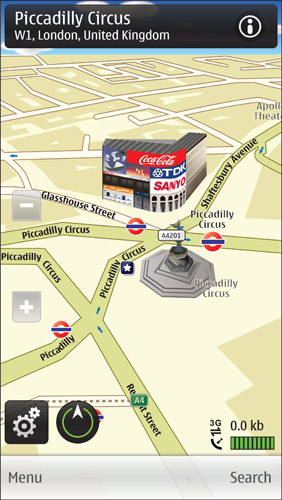 Turn-by-turn guidance now gratis
The new Ovi Maps is now available online now. It's compatible with a range of Nokia smartphones, including the N97, X6 and 5800 XpressMusic.
Nokia also plans to pre-install the free service onto its GPS-enabled smartphones from this March. ®