Nokia app to stream live skydive record attempt
Watch Felix Baumgartner jump from 120,000ft
Nokia has designed an application to let mobile phone users watch in real time skydiver Felix Baumgartner's upcoming attempt at breaking the sound barrier.
The Austrian extreme sportsman plans to jump from a parachute at a height of roughly 120,000ft. Baumgartner hopes to become the first person to break the sound barrier – around 768mph, depending on air conditions - without the aid of a machine.
The current world free-fall skydiving speed record is 614mph, set by Joseph Kittinger.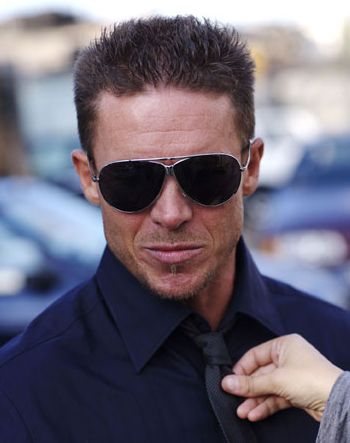 Felix Baumgartner: wants to fall through the sound barrier
Nokia's app, called Red Bull Stratos after the attempt's backers, will let you "watch live video of the jump streamed to your phone when the mission takes place".
Baumgartner's jump date is heavily weather dependent, so a specific timeframe hasn't been set. He's expected to launch himself into the atmosphere somewhere above North America.
Red Bull Stratos will also provide viewers with live Baumgartner biometrical data, such as his heart rate – which will be sky-high, presumably.
In the run-up to Baumgartner's jump, the Nokia app will even deliver photos, video updates and news on the event. Unspecified "scientific facts" about the jump will also be delivered to the app, Nokia said.
Nokia's free Red Bull Stratos app is available online now. More information about the jump itself can be found through its dedicated website. ®