Galaxy Portal joins Samsung's Android gang
Delayed smartphone finally launched
A smartphone with augmented reality at its heart has been unveiled as Samsung's latest addition to its growing UK portfolio of Android mobiles.
First seen back in September 2009 and subsequently delayed by Samsung for unspecified reasons, the Galaxy Portal handset – also known as the i5700 – is available exclusively through T-Mobile.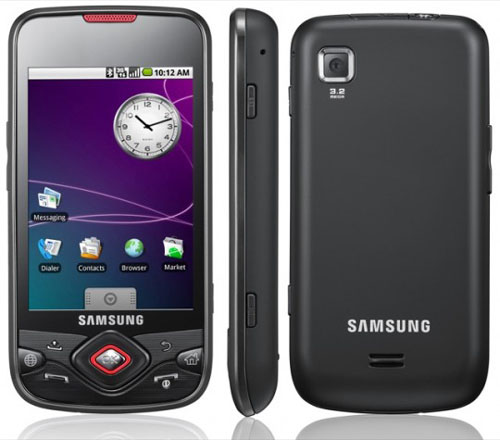 Samsung's Galaxy Portal: runs Android
The phone has Android version 1.5 – also known as Cupcake – installed as standard. However, Samsung has also added the Layar - yes, that's how it's spelled - Reality Browser app, which provides "detailed visual guides" of your current location using augmented reality technology and GPS.
The feature could be used, for example, to discover which nearby pubs are showing that all-important football match. Each drinking hole showing the match would instantly appear on your virtual map as you move the phone around.
The device has a 3.2in, 320 x 480 touchscreen display, is fitted with a rear-mounted 3.2Mp camera and supports HSDPA 3G connections of up to 3.6Mb/s. It can also connect to the web over Wi-Fi.
The 115 x 57 x 13.2mm smartphone stores data on Micro SD memory cards of up to 32GB capacity, though you'll only find a 1GB card inside the box. Data can be transferred over Bluetooth 2.1 and wired USB 2.0 connections.
T-Mobile will give you a Samsung Galaxy Portal for free when you sign up to a £23-per-month plans for 18 months. ®