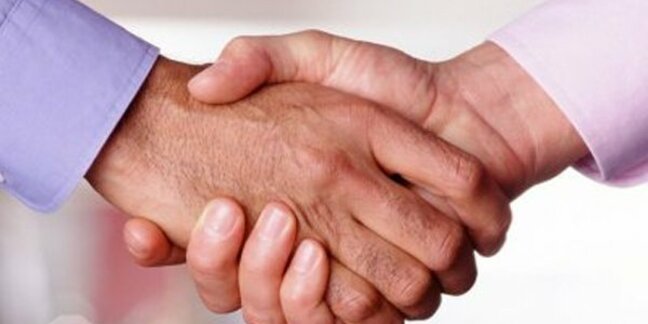 Dell will supply additional EMC products this year, confounding speculation that ties between the two were weakening.
It's been noted by analysts such as Stifel Niklaus' Aaron Rakers that Dell could be selling relatively fewer EMC CLARiiON drive arrays as its EqualLogic iSCSI SAN business booms.
This has prompted thoughts that perhaps the ties that bind EMC and Dell are weakening - not so, according to Praveen Asthana, Dell's recently promoted VP for storage, networking and enterprise strategy. He says that this widening of his responsibilities is because servers - virtualised servers, networking and storage are converging into a more integrated whole and can't be dealt with as separate silos.
EqualLogic is doing very well indeed, surpassing people's expectations. The iSCSI market is growing strongly, with year-on-year revenue growth of 88 per cent, which contrasts with an IDC forecast of around 40 per cent, "probably the first time an analyst has under-forecasted", reckons Asthana.
But this does not mean Dell is moving away from EMC. "There are a lot of customers out there who don't buy either EMC or Dell and those are the customers we want to get."
What about buying Exanet to get more filer product capabilities? "I can't comment on buying stuff. There's nothing I can say about Exanet... My goal is to ensure that the Dell product line satisfies the broadest range of customers. You'll see additional EMC product ranges OEM'd by Dell."
Asthana declined to comment on whether these new OEM arrangements, to be announced this year, would include both hardware and software.
Dell currently OEMs EMC's CLARiiON SAN storage and its Celerra file storage. The obvious possibilities, and Asthana did say "ranges", are Centera content-addressed storage for online unstructured archival data, Atmos for cloud storage, and Data Domain deduplication systems.
There's always Symmetrix of course, if Dell wanted to sell the largest enterprise storage arrays. Then there are software products; Ionix comes to mind as it relates to the converged server, networking and storage stuff that Asthana looks after.
It looks like 2010 is going to be another busy storage year, with EMC + Dell shaping up to be even stronger competition to HP. ®
Sponsored: Webcast: Ransomware has gone nuclear