Nokia's X6 now Doesn't Come With Music
Phone's storage upped, free music ditched
Nokia has updated its X6 Comes With Music (CWM) handset with a rehashed model that... er... doesn't come with music.
The Finnish phone giant unveiled its X-series handset line – the successor to its established XpressMusic range — in September 2009.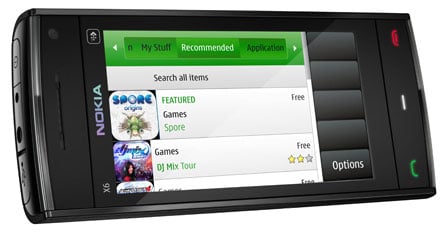 Nokia's X6 now comes with...just 16GB
The X6 was the first model and came with 32GB of on-board storage and access to the firm's CWM service – a free-to-download library of pop tunes.
But Nokia this week halved the phone's storage capacity to 16GB and removed its ability to access CWM.
Nokia hasn't offered an explanation, instead trying to persuade consumers that the 16GB X6's "sizable on-board storage still boasts enough space for 5500 tracks". You'll have to source and pay for them, though.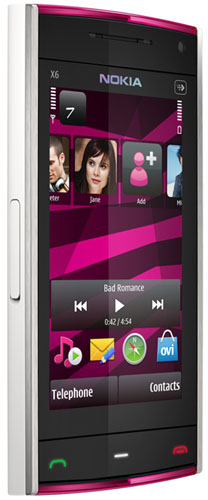 No access to Comes With Music
Reading between the lines, it's possible the move follows the somewhat small subscriber numbers that the CWM service has generated.
In April 2009, The Register discovered that CMW had attracted just 23,000 UK users, despite the service being free and having been available – by that point – for over 12 months.
Nokia's latest X6 - to be released this quarter - is otherwise unchanged from the original model. It sports a 3.2in widescreen display, rear-mounted 5Mp camera and supports wireless connections over Wi-Fi and HSDPA 3G. ®