Apple iPad spanked with Defective by Design protest
'Entering Apple restriction zone'
---
Not everyone is drooling about Apple's soon-to-be-launched tablet. Members of the anti-DRM group Defective by Design were protesting Wednesday morning outside Apple's tighty controlled launch event, handing out cards mocking Apple's invitation, with Apple's tagline "Come see our latest creation" replaced with "Come see our latest restriction."
"There has been much speculation about what Apple will be announcing, with most of it revolving around a possible tablet PC -- basically an oversized iPhone," reads a statement from the group. "But no matter the form factor, it's all but certain given the direction Apple has been going that any new product will be DRM-infected and restricted by proprietary software."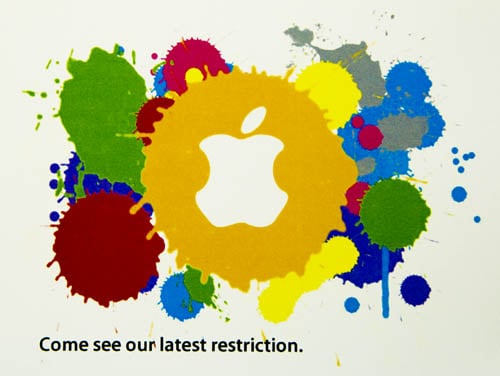 Defective by Design's take on Apple's big-event invite
In addition to the group's mock invitation, handed out to media member's queueing up to watch the unveiling of the Apple tablet, two Defective by Design members were displaying large placards entitled "Entering Apple Restriction Zone," said to be provided by the "Apple Security Administration."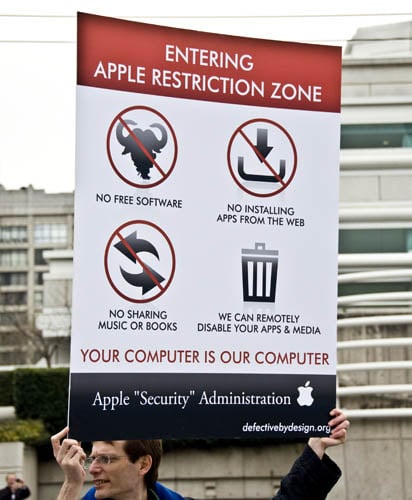 Check your computer's freedom at the door
As we said in our recent article, "Welcome to the out-of-control decade," there's much to be concerned about as Apple and others lock down your computing devices.
Good on ya', DBD. ®