Apple iPad to hit UK this March
Prices still a secret
Apple has confirmed that its iPad tablet will appear in Blighty the month after next.
A late March UK iPad arrival is all Apple's European PR team is willing to say for now. The company hasn't confirmed what the device's starting price will be, and the March launch is only expected to apply to the Wi-Fi iPad. Even in the US, the 3G-equipped model will be out a month later than the Wi-Fi only one.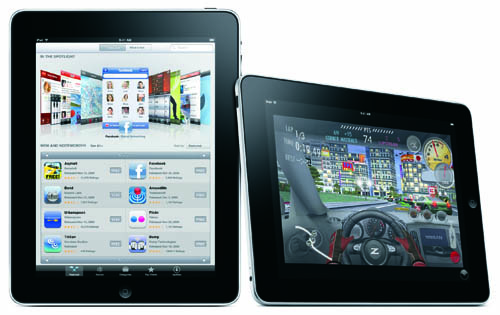 Apple's iPad: lounge-based entertainment from March
The iPad was officially launched in North America yesterday by Apple's head-honcho Steve Jobs.
He confirmed the iPad will have a US starting price of $499 (£306) – which will get you 16GB of solid-state storage. The 32GB and 64GB models will cost $599 and $699 (£429), respectively.
None of those prices apply to the 3G iPad, which will cost $629, $729 and $829, respectively, for the 16, 32 and 64GB models.
Should you live under a rock and still be wondering 'What the hell is an iPad?' - shame on you. It's Apple's supersized iPod Touch device with 9.7in, 1024 x 768 touchscreen display. More details available here. ®