A Spanish disco is tonight offering free "consolers" to the first 400 girls who pitch up at the door, and promises the lucky recipients they're "going to vibrate".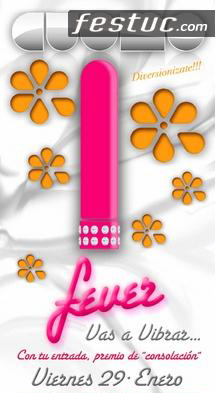 Valencia's Cuomo, described by El Periódico as one of the region's best known nightspots, and which attracts thousands of youngsters every weekend, promises a lively night featuring striptease, lesbian action and "sensual male couples".
To qualify for a consoler, female candidates must be over 20 and pay the 10 euro (8 with the flyer, pictured) entry fee. Lads will be offered the "consolation prize" of free condoms.
El Periódico notes that another Valencia nightspot, Pachá, last year attempted to attract punters with a free boob-job giveaway, but protests and a Health Ministry probe put the kibosh on the idea.
While Valencians will doubtless welcome the Cuomo initiative with open legs, the Spanish will have to pull their fingers out if they want to match the Aussies for creative promotions. In 2008, a Melbourne boozer's "No Undie Sundie" plan caused a bit of a rumpus, not least because the establishment had previously landed in hot water for hiring a dwarf "to pour free liquor down the throats of drinkers". ®