Nokia updates N97 firmware
Patch makes for 'improved call reliability'
Nokia has taken steps to improve the N97's call stability and touchscreen by releasing a firmware update for the handset.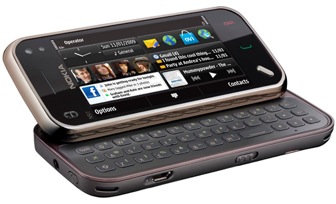 Nokia's N97 update improves call stability and touchscreen operation
The firm's online forum contains several user rants about the N97's alleged inability to keep hold of calls. Others complain that the device's touchscreen can be slow, unresponsive or just too darn difficult to operate.
Nokia has responded with firmware release 21.0.045 which the company promised provides "improved call reliability" and "smoother touch screen scrolling".
The Finnish handset giant rarely goes into much detail about each firmware update's changes, adding only that release 21.0.045 also brings the N97 "browser improvements", an "improved Music player" and "improved image and video stability".
N97 owners can download the update for free now from Nokia's dedicated website. ®