A Chinese company is crying foul in one of the sillier "We were here first!" disputes that The Reg has seen in quite some time.
"I was very angry and suprised two days ago when I saw the news of the iPad presentation," the president of Shenzhen Great Loong Brother, Wu Xiaolong, told Spanish news site El Mundo, according to Google Translate and our handy Spanish diccionario. "It is certainly our design."
Wu added: "We are considering legal action, but we can not do much in the United States. But if Apple brings the iPad to China, we will be forced to bring legal action against them, because it will certainly affect our sales." Apple did not respond to our request for comment on Wu's threat.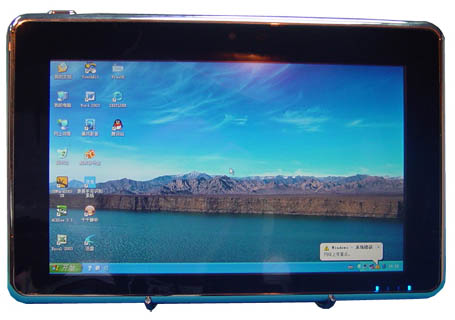 Great Loong's six-month-old P88 tablet PC
So how similar is the iPad to Wu's tablet, which is variously identified by Great Loong as the P88, Tablet PC-P88, and P-P-P88, and which appears remarkably similar to the company's P-P-I88, P-P-P68, and others?
Not much. In point of fact, the P88 and its brethren more closely resemble not only many previous Windows-based tablet PCs, but also the proposed "slate" from HP that Microsoft's Steve Ballmer waved at a keynote crowd during last month's Consumer Electronics Show.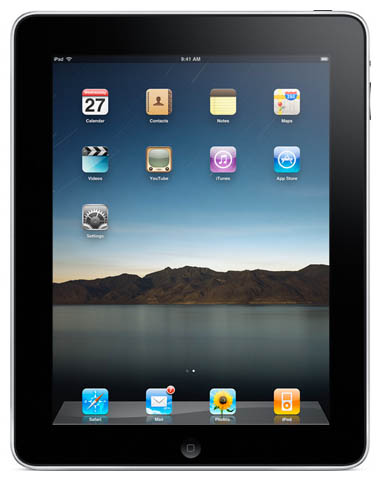 Apple's six-day-old iPad tablet
There's one thing that the iPad and the P88 do have in common: they're both flat. Beyond that, differences emerge:
P88: Windows XP, Vista, Windows 7, or Linux
iPad: rejiggered iPhone OS


P88: 1.6GHz Intel Atom N270 processor
iPad: 1GHz custom Apple A4 SoC


P88: 10.2-inch, 1024x600 touchscreen display
iPad: 9.7-inch, 1024x768 multi-touch display


P88: 160 or 250GB hard drive
iPad: 16, 32, or 64GB flash storage


P88: claimed battery life of 1.5 hours
iPad: claimed battery life of 10 hours


P88: weight of 1.03 kilograms
iPad: weight of 0.68 (no 3G) or 0.73 kilograms (3G)


P88: three USB 2.0 ports
iPad: single 30-pin iPhonesque USB connector


P88: VGA, Ethernet (10/100BASE-T), and dual Mini PCI-E connectors; expandable RAM, 1.3-megapixel camera, 3-in-1 card reader
iPad: none of the above


P88: starts at around $525
iPad: starts at $499
We could go on - check the P88 and iPad tech specs for more discrepancies.
But Wu says: "They're identical." Which is about as sensible as saying a frankfurter and hamburger are identical since they are both tasty lunchtime treats that end in "er."
Perhaps, however, Wu has something other than legal threats on his mind. The Great Loong website proudly presents a page entitled "Tablet PC-P88 is being reported all over the world," which as of Monday listed 18 stories about Wu's "anger and surprise" from France to Turkey to Thailand and beyond.
You can't buy that kind of worldwide publicity. ®