Movea waves in free-space mouse
Control games with the flick of a wrist
Consoles look set to shift to motion-based controllers - witness the Xbox 360's Project Natal — so PC peripherals manufacturer Movea has launched a mouse that responds to "natural hand movements".
The Gyration Air Mouse Elite contains Movea's proprietary motion-sensing technology that it promised enables users to control computers with the flick of a wrist – literally.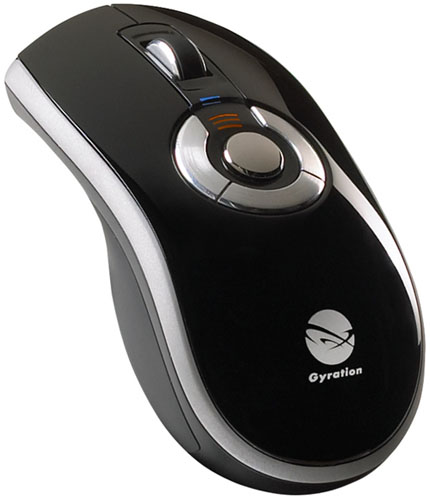 Movea's movement-based mouse responds to wrist twists
A small gyroscope inside the mouse measures the angle and speed of movement, which is translated into on-screen cursor movements and control gestures.
The mouse is primarily designed for use with presentations, digital media and games.
The Gyration Air Mouse Elite, which weighs 93g and has an ergonomically designed body, will be released "within weeks". It's set to cost £89. ®